Here at the Candy HQ, we're always looking for new restaurants and new dishes to try. So when UCC Clockwork invited the whole team one rainy afternoon to try their offerings, we just couldn't resist. First of all, we're coffee-lovers here and UCC is known for their coffee, so we had to go of course. Second, we were a little intrigued because most of us didn't know that UCC actually serves a lot of delicious of dishes.
If you were surprised just like us to know that yes, there are a ton of meals you can try at the coffee shop, then consider this as your lucky day. We listed down our favorites below, so you know which meals to start with when you visit UCC Clockwork this long weekend with your family or friends.
1 Adobo Floss Pasta Plate #OMG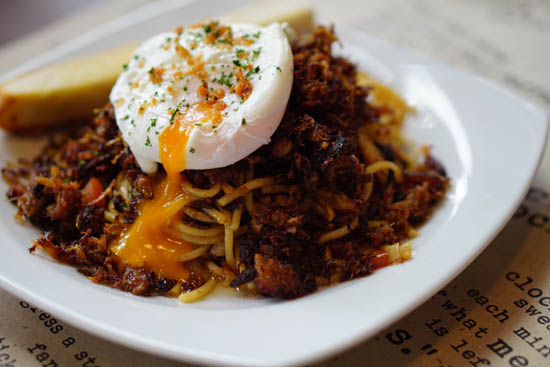 photo Erin Torrejon
ADVERTISEMENT - CONTINUE READING BELOW
Yup, that's our classic adobo with pasta. We can't even describe how yummy this pasta plate is, but note this: that #OMG in its name doesn't even give justice to how delicious this meal is. It's good for sharing, but once you get to taste it, we're sure you'll be ordering more.

READ: 7 Alternative Dishes to Prep When You're Craving for Junk Food
2 Kori Kohi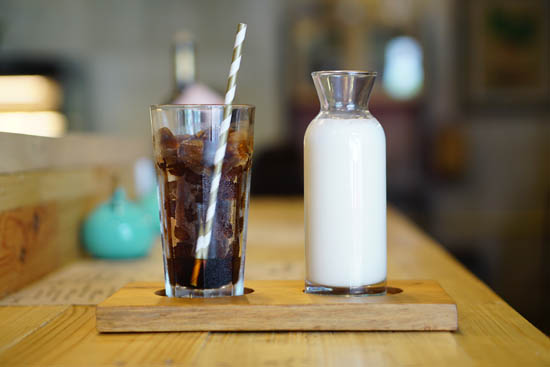 photo Trixie Ison
Give yourself and your friends some entertainment as you watch the cold brew sumiyaki ice cubes melt inside the glass once you pour warm milk over them. Win!
3 Chili Fries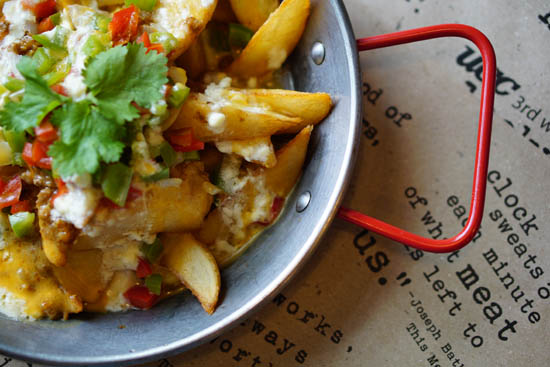 photo Erin Torrejon
Because no meal is complete without fries (believe us, because we said so!), we also had to try one of their potato fries dishes. It was difficult to pick just one, but you really can't go wrong with anything.
ADVERTISEMENT - CONTINUE READING BELOW
4 Japanese Pancake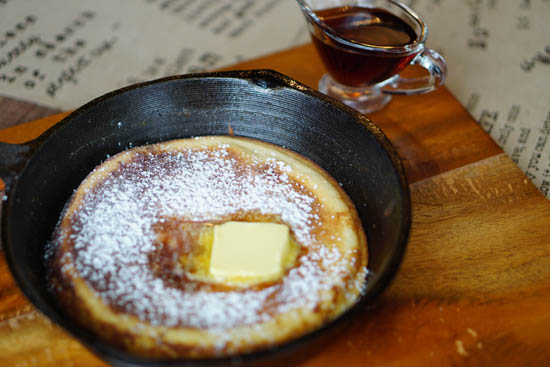 photo Trixie Ison
For dessert? Pancake! A taste of their fluffy and cotton-soft pancake will surely leave you wanting more.
5 Crabby Fatty Omurice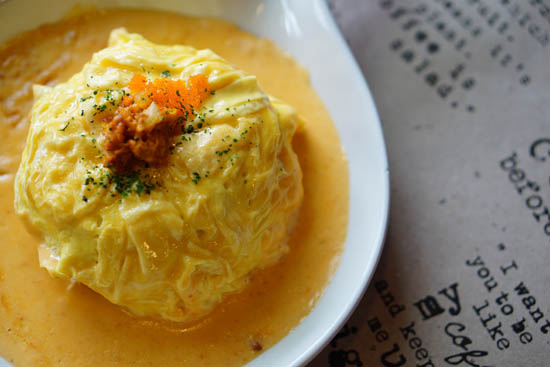 photo Erin Torrejon
ADVERTISEMENT - CONTINUE READING BELOW
Aligue cream and egg on top of your warm rice? You and your friends will really die once you get a spoonful of this one. It feels like you're getting yummy explosions inside your mouth every single time you eat the omurice.
READ: The Surefire Ways You Can Tell That You and Food are Meant To Be
Read more about our time at UCC Clockwork in an upcoming issue of Candy or follow us on Instagram and Snapchat to get the latest updates from us. We're @candymagdotcom. :)