The rainy season can be pretty unforgiving. Aside from the downpour that seems to get only heavier and heavier each season, we all must deal with standstill traffic and intense flooding. That's life in the metro for you.
You might have been, at one point, stuck outdoors with nowhere to go for warmth and comfort. We all know how much of a drag that is, so we thought of listing down five cozy cafes you can duck into when the rain is just too much and you need a warm, soothing drink. Keep these places in mind, so you can make the best out of the worst weather.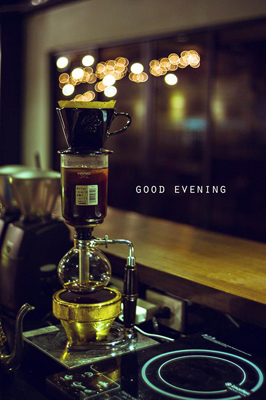 ADVERTISEMENT - CONTINUE READING BELOW
Craft Coffee Revolution
88 Esteban Abada, Loyola Heights, Quezon City
(02) 294-1633
www.facebook.com/craftkatipunan
What's it like: Craft Coffee Revolution's branch in Katipunan is ideal for college students around the area who are both serious and adventurous when it comes to their coffee. The rustic feel and wooden fixtures create a modern yet homey atmosphere, plus the baristas are more than willing to tell you more about your drink of choice.
What to order: The Katipunan branch offers more food choices than other outlets, but you need to pay attention to their drinks list with items that go P90 and up. We highly recommend Cortado (P120) and Flat White (P140) if you like milk in your coffee.
Extras: At the moment, there's no working Wi-Fi at the Katipunan branch, but outlets for charging are located at the bar and other cafe seats.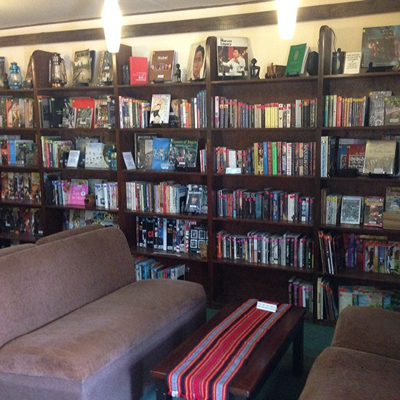 ADVERTISEMENT - CONTINUE READING BELOW
Cool Beans Cafe
67 Maginhawa St., UP Village,Quezon City
(0917) 706-4711
www.facebook.com/coolbeansph
What's it like: Cool Beans Cafe claims to be the first and only library cafe in the metro. The entire space is simple and straightforward, with touches that will remind you of indigenous culture. There are hundreds of reading selections that line the shelves—from classic to contemporary novels, local to international magazines, coffee table books to Filipiniana anthologies.
What to order: You can't miss their specialty highland coffee varieties from Sadaga, Benguet, and Kalinga (P80 each).
Extras: Wi-Fi and charging outlets cannot be guaranteed at the place, so we recommend picking up a book instead to pass the time.

ADVERTISEMENT - CONTINUE READING BELOW
Cafe de Seoul
Unit 12, 2/F One Archer's Place, Taft Avenue, Manila
(02) 553-1086
www.cafedeseoul.com
www.facebook.com/cafedeseoul
What's it like: Students around Taft Avenue love Cafe de Seoul for its interiors that combine European fine dining and modern Korean pop culture. The whole place is very modern, with digital menu boards and a 50-inch cinema monitor, yet comforting for anyone who wants to relax while there's a storm brewing outside.
What to order: Drinks start at P120. When you visit, try the premium Dutch Coffee (P160) or the sweet yet strong Caramel Macchiato (P155).
Extras: Enjoy free Wi-Fi, charging, printing, and art shows. Samsung tablets are also available for use.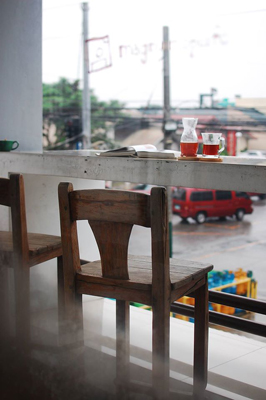 ADVERTISEMENT - CONTINUE READING BELOW
Magnum Opus Fine Coffee Gallery
115 Aguirre St., BF Homes, Paranaque City
(02) 553-6224 / (0939) 920-0701
www.facebook.com/MagnumOpusFineCoffees
What's it like: If you're from the South, then you're probably already a fan of Magnum Opus Fine Coffee Gallery. We love the sophisticated and cultured feel of the place, with impressive furniture and art-decorated walls. It's definitely a great place to hit after school.
What to order: Drinks start at P100. You must try the Belgian Heartbreaker (P175) if you haven't yet. It's a slightly sweet mix of coffee, cream, and Belgian chocolate.
Extras: There's free Wi-Fi, and charging outlets are located in different spots inside the café.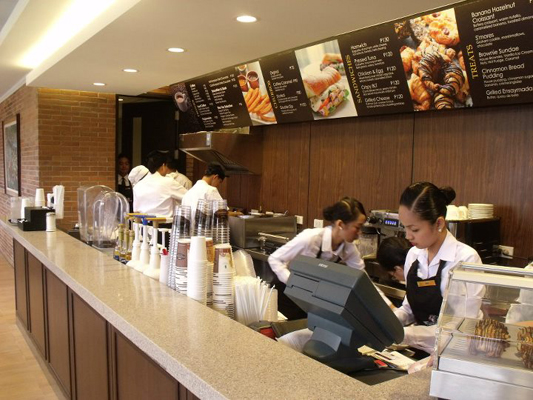 ADVERTISEMENT - CONTINUE READING BELOW
Cioccolata Churros Cafe
G/F The Bayleaf Intramuros, Muralla corner Victoria Streets, Intramuros, Manila
(02) 318-5000
www.facebook.com/thebayleafintramuros
www.thebayleaf.com.ph
What's it like: We love the clean interiors at Cioccolata Churros Cafe in Intramuros. The large glass windows will let you watch the rain outside while you sip warm coffee and gorge on tasty churros. The place is conducive to studying, so you can review for your exam while you wait for the rain to stop.
What to order: Pair their Original Churros with Hot Spanish Chocolate (P75) with a cup of warm Cappuccino (P100). Coffee prices start at P75.
Extras: Wi-Fi is free here, but you better have a fully charged gadget because there are no outlets for charging.