Days are getting longer and the sun is shining. It's time to stop resulting to lying down in bed and just facing your computer all day. Here are a few boredom busters and songs to add to your summer playlist to get you motivated!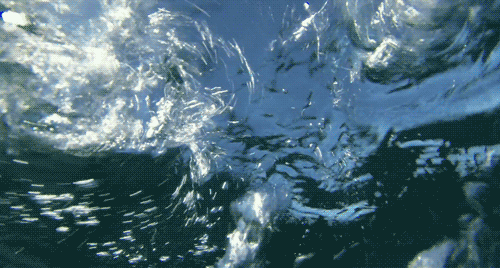 via prettyteenagers.tumblr.com
GET ACTIVE
Most of you must be groaning upon hearing the word "active," but don't fret just yet! This doesn't necessarily mean exercise—although who wouldn't want to get beach body ready, right? If working out isn't your thing, there are so many fun alternatives— walk your dog, hit your village pool or go biking to break the heat. For a better idea, why not invite your neighborhood friends and take cute summer photos while you're at it!

Hit play: "Fifteen (Oxford Remix)" - Goldroom

ADVERTISEMENT - CONTINUE READING BELOW

EXPAND YOUR TALENTS
It's summer and you have all the time to do things you weren't able to do due to your busy school schedule. Enjoy art? Go grab your sketchpad and start sketching or painting. Haven't updated your journal? Start writing: fill it with doodles or whatever floats your boat. Go outside and take pictures for your photo blog or your Instagram. Do some DIY projects. Decorate your room or organize it for a whole new atmosphere. Or simply learn a new skill. Summer is the perfect time to do something productive and make the most out of each day!

Hit play: "Money" - The Drums

MOVIE MARATHON
You can all stop complaining now, because here's the perfect excuse to actually stay in bed the whole day. If a movie marathon is something that starts to bore you then here are creative ways for a fun movie marathon experience:

Grab your favorite DVDs, heat up some popcorn and maybe place your drink in a tumbler for an authentic movie feel. Think about whether you want to do a marathon per genre, theme, or maybe a series marathon—talk about Harry Potter or Twilight all over again. You may also use a projector to add to the authenticity and prepare cozy blankets and pillows. All noted? Now sit back, relax, and enjoy your movies!

Hit play: "No Better" - Lorde

ADVERTISEMENT - CONTINUE READING BELOW

HEAD TO THE KITCHEN
And we do not mean raid the refrigerator and binge on everything you see. Get your cooking skills on by whipping a favorite dish. Not your best skill? Don't worry, there are a ton of easy, no-cook recipes out there. Besides popcorn, maybe you can whip up a snack for your movie marathon as well? Also make some refreshing beverages to go with it! For a creative idea, use mason jars as glasses and add in a quirky paper straw for a summer vibe drink!

Hit play: "Little Talks (The Knocks Remix)" – Of Monsters & Men

ADVERTISEMENT - CONTINUE READING BELOW

HOLD A GARAGE SALE
We all know that there's no such thing as allowance during the summer, so why not do something as productive and lucrative by holding a garage sale? Not only will you get rid of clutter and things you don't need, you'll also be able to earn some extra cash on the side. Maybe ask your family and friends to join for an even bigger garage sale? You can also do some homemade cooking/baking and sell your goodies! If you think selling within the parameters of your house won't work, open up an online shop! If you've got the dedication and all the goods you need to open one, go for it. You can totally turn your garage sale online and sell your pre-loved items. If you have a knack for arts, maybe sell your DIY goods or paintings. Who knows, the little entrepreneur in you is just waiting to be unleashed!

Hit play: "Midnight City" – M83

ADVERTISEMENT - CONTINUE READING BELOW
Click play below to listen to the soundtrack of your summer!