Lifestyle
4 Reasons Why People Need a Hug RN
Hugs are important, too.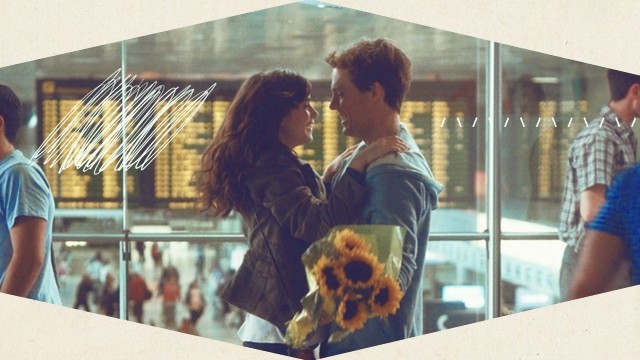 IMAGE Constantin Film Produktion
Just like how laughter is the best medicine, hugs can also be therapeutic and can give you and others some relief from the stress of everyday life. 
It takes away fear.
Hugging can actually help when you are feeling scared. Even hugging inanimate objects such as teddy bears can help reduce a person's fear. So the next time you are up against fear, try hugging your pets, a stuffed toy, or anyone who's close to you. It could surely arm you with anything frightening that you are about to face.
Hugging can heal a person.
It can relieve stress, while lowering the risk of heart disease, reduces fatigue, and boosts your immune system. Hugging for at least 20 seconds could also ease depression.(via mercola.com)
It helps people who are insecure about themselves.
Hugging helps people with their self-esteem issues because it can project the feelings of love and appreciation to the people who really needs them the most. Insecurity stems from lack of self-confidence and anxiety that people beat themselves up with self pity. The next time you are around someone you know are insecure about themselves, give them a hug to show them that they are worth the appreciation you're giving them right now.
It happens both ways.
Sometimes, the people who need hugs the most are ourselves. The good thing about hugging is that it is a two way thing. With hugs you always get what you receive in an instant, making it a win-win situation.
Be sure to give a hug to anyone who needs it right now! Share your thoughts with us in the comments!
\\\\\\\\\\\\\\\\\\\\\\\\\\\\\\\\\\\\\\\\\\\\\\\\\\\\\\\\\\\\\\\\\\
Get the latest updates from candy!
subscribe to our newsletter!
////////////////////////////////////////////////////////////////
Skip a makeup step with these beauty goodies!
Take pretty notes and study effectively with these tips!
Wait for a love like this. A love that is good to you, for you.
Are you up for this challenge?
Can't wait to see the actual gowns!
The up-and-coming musicians and childhood friends talk about their music, creative process, and why it's important to be woke.
Because when it comes to a great lip game, there's really no need to splurge!
A different language sheds new light on everyday terms.