What's one of the worst possible things when it's that time of the month, or just when you have an emergency and need to go? Disgusting bathrooms! When there's no water or tissue paper and the floor and toilet are dirty? Yup, you'd rather just not go than suffer through it, right?
Well, for the girls at the Philippine Normal University, Carefree came to save the day with Carefree Fresher You in PNU!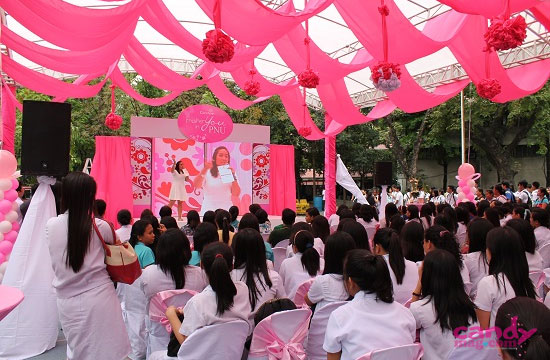 ADVERTISEMENT - CONTINUE READING BELOW
They turned over a new Carefree Freshroom to the university last March 13 and now these girls have a brand new room where they can tend to all their needs comfortably!
Here are 4 reasons why we love the new Carefree Freshroom!
1 The color is just fabulous!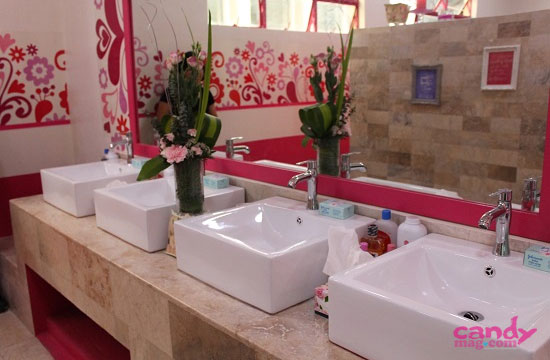 For sure you've never seen a bathroom this girly and fresh! From the walls to the doors to the mirror frame.This is every kikay girl's dream comfort room—the pink and flowery design of the walls actually makes you want to go in and freshen up.
ADVERTISEMENT - CONTINUE READING BELOW
2 New and improved.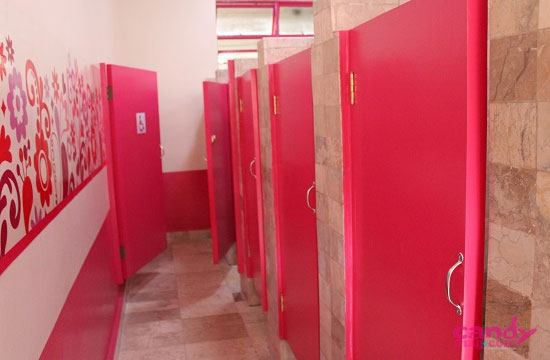 With the new room from Carefree, you can rest assured that the doors have locks and the toilets have flush, the water runs well and the floors are clean! Inside the Carefree Freshroom, you can face any emergency with ease.
3 Everything you need is by the sink.
ADVERTISEMENT - CONTINUE READING BELOW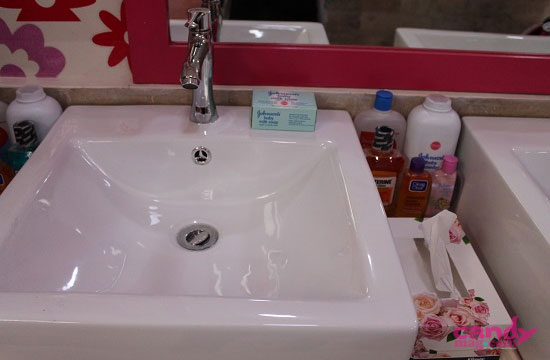 Carefree also provides the girls with all the products you need for a trip to the bathroom— from powder, facial wash, soap, tissue and more! Now every girl is given the chance to be fresher and cleaner than ever before, all thanks to Carefree and Johnson & Johnson.
4 The adorable extra flourishes.
ADVERTISEMENT - CONTINUE READING BELOW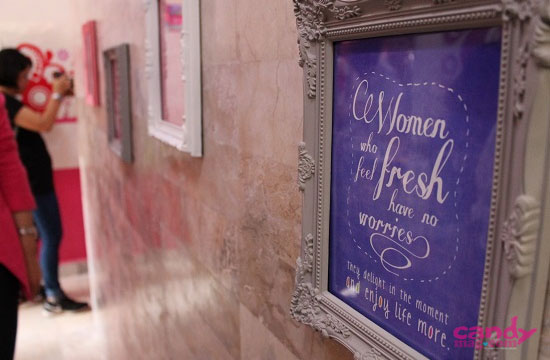 We couldn't help but love the touch of the freshroom's design, which included beautiful flowers and framed quotes on the wall! It's great that, more than just elevating the comfort, Carefree even improved the overall aesthetics of the room.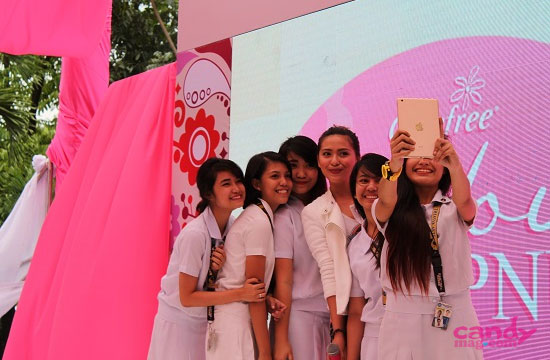 ADVERTISEMENT - CONTINUE READING BELOW
The short program for the turnover was hosted by the lovelyand energetic Joyce Pring, and had a lot of fun-filled activities! Check out the contest winner taking a selfie with Joyce!
There were performances, games and awarding for the freshest girls, a photobooth and even a freedom wall!
And there was even a short video message from the beautiful Coleen Garcia, who gave the girls her advice for them to take care of their new Freshroom and their bodies as well!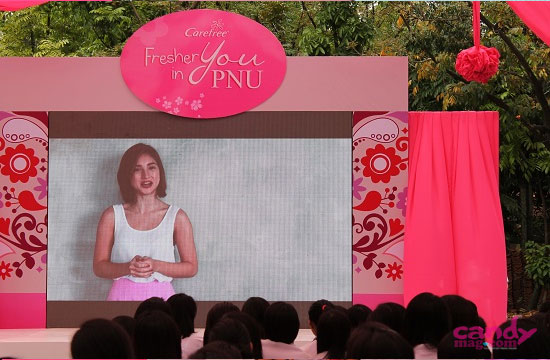 ADVERTISEMENT - CONTINUE READING BELOW
Coleen perfectly summed up what Carefree wants for every girl, not just at PNU, but all over! "When you feel fresh, you are confident and you can conquer anything!" she said. Every girl should be comfortable and confident, and there's nothing more important, especially for young girls, than taking good care of your health and hygiene!