A few weeks ago, MCA Music Inc. gave us the opportunity to meet dance-rock band DNCE in Seoul, South Korea. It was a blast being in the same room with the four-piece, made up of Joe Jonas, Lee Jin Joo, Cole Whittle, and Jack Lawson.
During our breakfast date with them (how #BLESSDT, riiight?), we asked Jin Joo, who's Korean ICYDK, where she'll be taking the boys while they're in her home country, and the lovely lady got excited to share her plans with us as she plays tour guide for them.
ADVERTISEMENT - CONTINUE READING BELOW
"I'm so excited to take them around my hometown! And I can't wait to bring them to every single city and place, and just show them what Korea's about," she told us. "I want to bring them to Myeong-dong, Hongdae—there are a lot of places to shop and we can go there, and when we want a different vibe, we'll move to another place."
We know you're as excited as we are to see her list of places, so read through this article to find out what they are!
Myeong-dong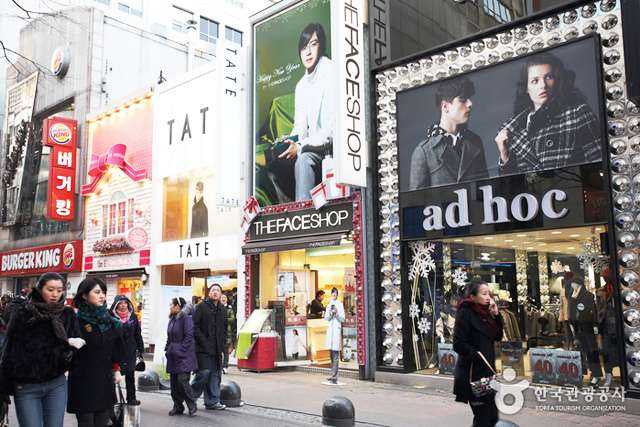 Myeong-dong is one of South Korea's primary shopping districts. If you want to take home beautiful products, this is the place for you as it houses accessories, beauty, and clothing stores. If you get hungry, there are a lot of places where you can get good food at an affordable price, especially at night when food booths pop up along its busy streets.
Hongdae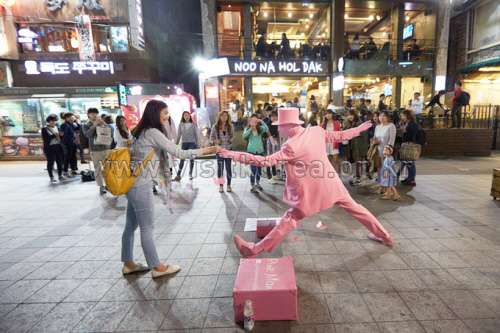 If you want to experience Korea's arts and culture, then Hongdae should be on your must-visit list. There are cultural events and street performances you can watch and even take part in. And if you're hungry? Restaurants and cafeterias are located in the district. Or you can also get small meals and munch on them while checking out murals in the area.
ADVERTISEMENT - CONTINUE READING BELOW
Itaewon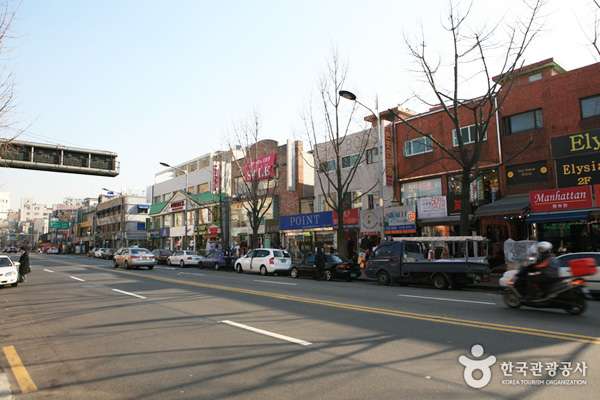 Korea's multicultural district, Itaewon, is a popular tourist destination because it's where people can get a taste of cultures from other countries. There are American, Southeast Asian, and Middle Eastern stores and destinations that are located in the area that give people a unique experience. Plus, you can also shop here using currencies from other countries because of the place's multicultural atmosphere.
ADVERTISEMENT - CONTINUE READING BELOW
Don't forget to purchase DNCE's self-titled album at Astroplus and Astrovision stores nationwide. You can also download and stream their album on Spotify, Spinnr, iTunes, and Apple Music.