I don't know about you, but I'm one of those people who would write everything that was written on the board or whatever the professor tells the class. And come exam season, I would rewrite everything and consider this as "studying."
Luckily, the Studyblr community introduced me to three note-taking techniques for revising your notes. Check these techniques out:
Cornell Method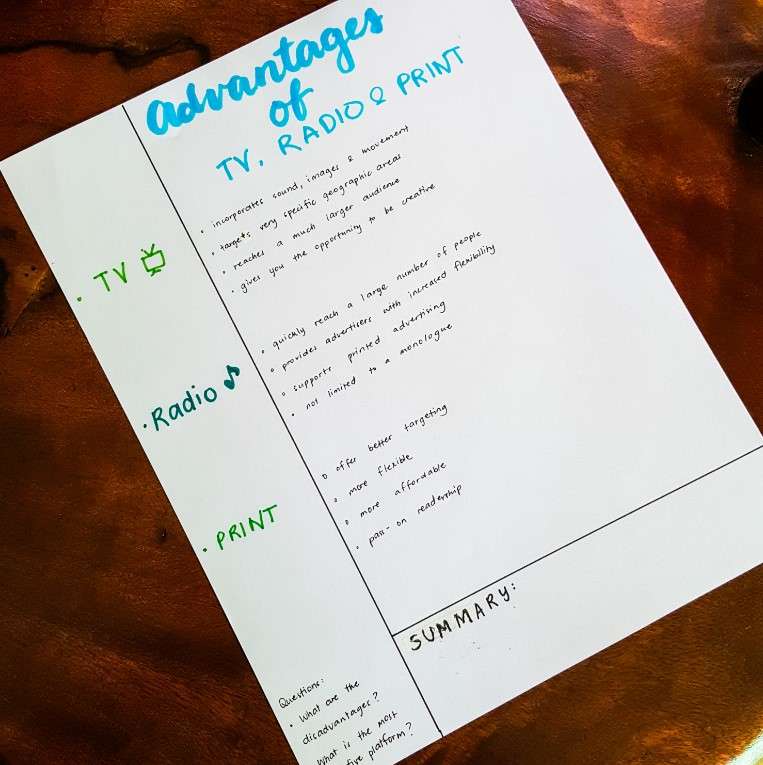 ADVERTISEMENT - CONTINUE READING BELOW
This method is considered as the most popular and most used method there is. It was devised back in the 1950s by Walter Pauk, a university professor at Cornell University. To do the Cornell Method all you have to do is to divide your notes into 3 parts.
On the right side of the paper is the general area where you write down all the important ideas during lectures. In this part, make sure you only write what is necessary. At the left part of the paper, this is where you right the keywords. It can be a topic or a vocabulary word, just make sure that it is aligned to whatever you wrote on the right side. You can also write here possible exam questions! The last part is the summary. This part is meant to be left out during lecture so that after class, you can go over your notes and create a summary that you understand.
ADVERTISEMENT - CONTINUE READING BELOW
Mind Maps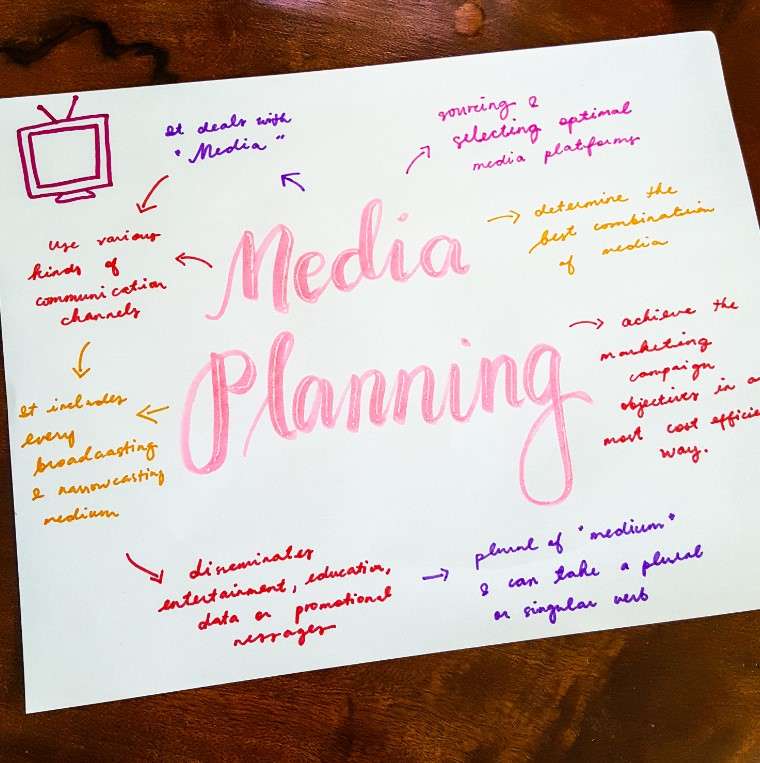 For visual learners, this method is perfect for you! This one gives you the chance to be as creative as you want to be. Use pictures, drawings and any color you want! Mind Maps will help you learn more effectively and improve how you record information.
ADVERTISEMENT - CONTINUE READING BELOW
Outlining Method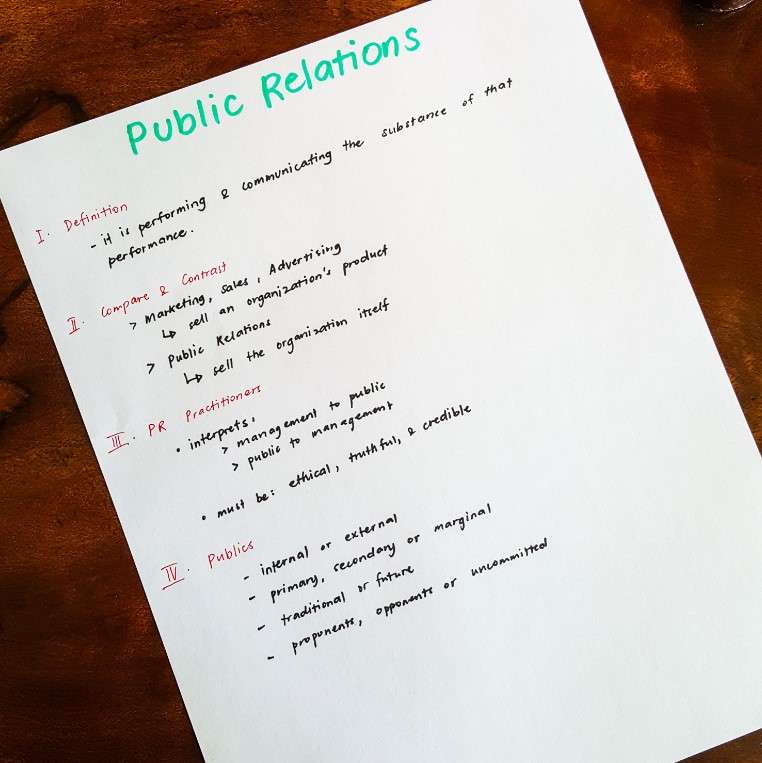 To be honest, this is my go-to technique when I'm revising notes. The Outlining Method starts out with the main topic on top. It's then followed by the important points which are placed at the left edge of the paper. Supporting ideas are indented in the right. This way, it is easy to see the level of importance of each idea.
ADVERTISEMENT - CONTINUE READING BELOW
With this method, it is easy to identify the main points of information and if you want to review it, you can simply just turn the main points into questions. This technique is also great when you are planning to write an essay!
There so many trips and tricks when it comes to note taking! But don't forget, that you should cater it to your own style and understanding! 
What's your favorite note-taking technique? Spill in the comments below!