Lifestyle
15 Words to Boost Your Confidence
"Coffee in one hand, confidence in the other."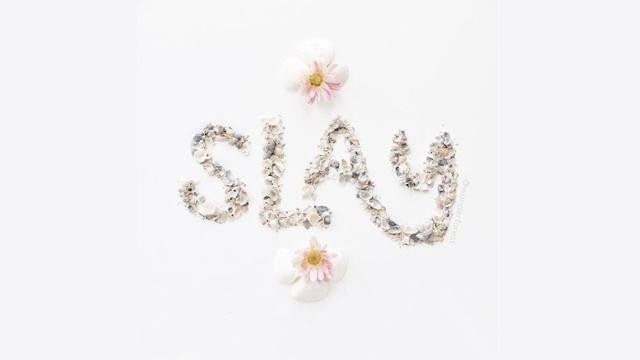 IMAGE Dana Fox | instagram.com/wonderforest
Are you looking at a stressful day ahead with exams, projects or papers? Impress yourself and give it all you've got, slay it!
Your disposition is a state that you get to decide; don't let yourself be affected by what others say, once you do, that's when you give them the permission.
Focus on progress, the only time you should look back on the past is to learn from it. Don't let mistakes hold you back from new opportunities.
Trust in yourself, in your goals and where you want to grow as a person. Acceptance is key to confidence.
Stay on a positive track and fuel yourself on the faith that what you're doing is worth it and correct.
You are the creation and combination of wonderful things on this Earth, a miracle, so let that thought sink in because you are destined to do amazing things!
Confidence should come from a positive place. When you accept who you are, you don't compare yourself with other people nor do you judge or degrade them.
ADVERTISEMENT - CONTINUE READING BELOW
There's always a positive side to every situation, you just have to look closely and focus on it.
When you believe you can win, you're already half way there.
Don't wait for affirmation of how talented you are, pretty you look or how you're rocking today's outfit. Believe that you already are because you simply do!
Don't rely on what other people think of you, what you think of yourself is more important, so date yourself and nurture your own loving relationship.
All of your flaws and quirks that make up your unique, almost weird personality is what people will come to love. So should you.
Why bother looking like everyone else when you can stand out with your unique look?
Look at problems as an opportunity to rise to the challenge, believe that it was given to you because you have what it takes to overcome and excel.
Remember, the best moments don't always make it to social media, and you don't have to force it to be.
ADVERTISEMENT - CONTINUE READING BELOW
I will have to say that it is by far one the best decisions I have made in my whole life.
Isa is part of Candy Rookies 2020, a group of influential and aspirational college students handpicked to represent #GenerationCandy in the year to come.
It's the best time to pick up a new hobby and put those notebooks to use.
We can't handle this breakup!
For days when you need an instant outfit inspo that's still campus-appropriate.
It could very well be one of the world's largest volcanoes.
From consistently badmouthing another friend behind their backs to making snide comments sneakily disguised as compliments, here's how to deal with a tricky friendship.
From sisig to bulalo, the North has a lot to offer.
Even college students like us can apply for freelance creative jobs while we're still going for that diploma!
These simple practices, when done consistently, end up being worth a lot.
It can actually *shatter* your cartilage.
Bordeos becomes meat of online talk while helping out in family's meat business.