Lifestyle
15 Ways to Declutter, Organize, and Decorate Your Room on a Rainy Day
Spend your time sprucing up your room; you'll be so glad you did!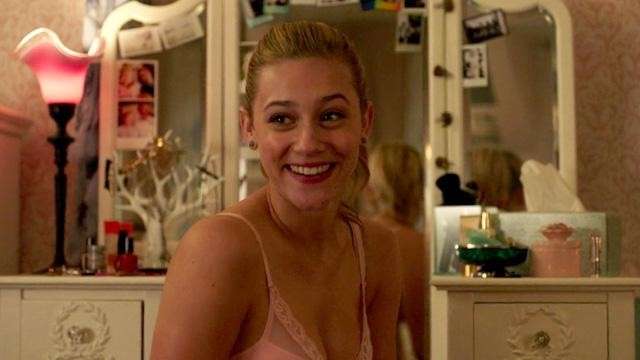 IMAGE The CW
We all have that struggle, facing our closet and holding onto rarely worn clothes with our just because and sentimental reasons. This video is worth the watch if you're set on freeing yourself from all the clutter and have all the time for it. 
Gather empty yoghurt cups and form it into your own divider. Place smaller essentials like accessories and makeup, or use it to organizer your underwear and socks.  The sturdy cups help keep the order in your drawer without disrupting other clothes.
Give life to old tins lying around in your home by using them as pretty candle holders, do a little project and melt old candles you've got. Now you can light a nice candle while locked in when it's pouring outside.
The gloomy weather is a perfect time to setup lights in your room and this pin has the most interesting ways to drape string lights.
ADVERTISEMENT - CONTINUE READING BELOW
A framed board with hooks is a simple and pretty way to organize and hang all your keys in one place. Isn't it time to sort through all of your keys?
Fold your stress away by doing this easy origami tutorial to form a bowl you can store all your knick knacks in. Put it in a pretty flat lay so you can share a pic to all your friends.
Upgrade plastic storage boxes by gluing wheels at the bottom; you'll find it so much easier to pull out from under your bed.
Cut a board in a circle or unique geometric shape, cover it in lovely fabric and you have a space you can pin your photos and quotes, definitely something to look forward to seeing during this wet season when your trapped inside.
There are so many printables online to decorate your space, but there's something homey and comforting about these oversized book pages to see hanging on your wall.
ADVERTISEMENT - CONTINUE READING BELOW
A simple magnetic strip on a can or wall can be a game changer. Imagine how easy it is to store and find your essentials like tweezers and hairpins. Heck! You can attach a magnet strip to your makeup and put it there too.
If you're just as messy as me, you'll find all my phones and gadgets astray which can be a struggle finding in the morning. A fabric organizer could be the answer with pockets for every item you got. This pin has a sewing tutorial but you can get creative with your DIY.
This wonderful organizer is totally up to you, personalize it specific to the items you have and make boxes and hooks, use it as a vanity area or a crafty storage space.
This DIY is perfect for leftover chocolate boxes since you can create your own tray with dividers. It's that kind of project that takes time and so appropriate for a staycation away from the rain.
ADVERTISEMENT - CONTINUE READING BELOW
You could also go for something completely sparkly and transform a tray a plain tray into a kaleidoscope of confetti.
Don't underestimate a good jar to keep your desk in order and add a touch of class. Simply use pretty paper to wrap around the body using twine or ribbon.
What are your decluttering tricks? Share them with other Candy Girls who are spring cleaning below!
How much should we rely on them to capture our personalities?
Guys, it wouldn't hurt to add a twist to your go-to look!
Shop with an advocacy in mind!
Is IF advisable for a college student's busy lifestyle?
"Planado na, booked na ang trips."
Share your routines, too!
The next Miss Universe Philippines is said to receive the biggest cash prize in the history of Philippine pageantry.
While there is still a long way to go, it's become so much easier to find like-minded people who share the same cause.
It's a game for those who love to play around and break the rules.
Truth is, you don't need to spend a lot to achieve the feed of your dreams or build your portfolio.
Now's your chance to give back.