Lifestyle
15 Study Hacks to Help You Study Better
From sniffing unique scents to mastering the art of memorization, get the tips and tricks to ace that exam!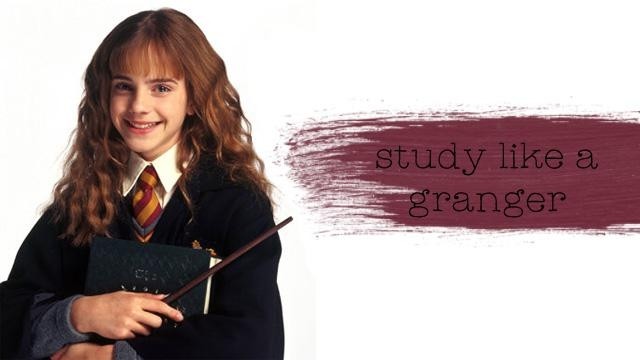 IMAGE Warner Bros.
Wake up extra early because the best time to study is between 4:00-6:00am when the brain functions at 100%.
How to actually stay awake when you study? Simple ways like drinking fresh orange juice to doing jumping jacks and making the last few minutes of your shower cold will help.
Understand the causes why you procrastinate, set time when accomplishing tasks and choose to study in a place with no distractions, get more effective tips from this pin.
This pin shows you how to effectively use the Promodoro technique or studying for 25 minutes and taking 5-minute breaks after.
Do you struggle with incoherent notes after a lecture? Follow this 3-section format instead to organize main topics and a space for a summary.
Make notes fun and more visually stimulating by assigning terms to colors, similar to this pin.
Maximize Google with formatted search queries that will get you better and more reliable results. You can also try math problems, unit conversions and keyboard shortcuts to increase efficiency.
Ever heard about spraying a unique scent or eating gum with a distinct flavor? It's said to increase retention when studying. How about giving yourself a reward and creating a gummy bear trail on your notes?
Effectively plan for a big exam by creating a study plan, it will help breakdown the units and chapters to study so you can assess how much time to allot for that subject.
Combine verbal, visual and auditory ways to memorize your notes. Have you thought about incorporating physical movements to retain information? Check out the tips here!
Add order to your desk and assign trays for in and out homework, easily accessible shelves for books and a board for reminders.
We spend a lot of time using our gadgets or laptops, it's crucial to get our digital life organized, so sit down and take the time to organize your files and conduct a monthly 'cleaning' of unnecessary ones.
Save paper, write down your to-do lists and study itinerary on a DIY dry erase board instead, it's as simple as writing on a photo frame with glass panel.
Assemble jars, boxes and trays to form a work station to store all your necessary materials to do projects and homework, having everything in one place will make you more efficient.
It's easy to scramble inside the library and settle down, but don't forget these important must-haves before you enter, to ensure a smooth study session.
ADVERTISEMENT - CONTINUE READING BELOW
\\\\\\\\\\\\\\\\\\\\\\\\\\\\\\\\\\\\\\\\\\\\\\\\\\\\\\\\\\\\\\\\\\
Get the latest updates from candy!
subscribe to our newsletter!
////////////////////////////////////////////////////////////////
You know you'll regret it.
You don't even have to leave the house!
From digital art to photography to mixed media, Filipino artists show that creativity is never lost in our people.
Skip a makeup step with these beauty goodies!
Take pretty notes and study effectively with these tips!
Wait for a love like this. A love that is good to you, for you.
Are you up for this challenge?
Can't wait to see the actual gowns!