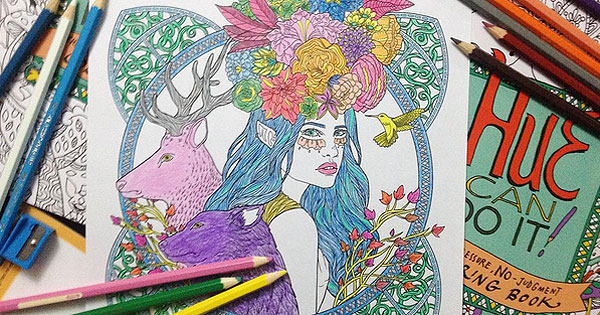 1 At Home Hair Masks
Falling hair? Dry, brittle texture? Stress can be a big factor in these symptoms, give your mane some TLC with these DIY masks that target specific hair types.
2 Decadent Chocolate Face Mask
Release your endorphins and get happy skin using this chocolate facial with ingredients you might already have in the kitchen.
3 DIY Skin-Clearing Refreshing Face Mist
This skin-clearing face mist combined with tea tree oil and peppermint tea is handy to have in your bag for a quick refreshing spritz on a hot day.
4 Smooth and Supple DIY Lip Scrub
Matte lips are all the rage right now but be sure to moisturize and exfoliate your pucker to avoid unsightly dry and chapped lips.
5 DIY Eye Cooling Pads
This cucumber and basil combo will work wonders for those bags under your eyes! Perfect for those all-nighters where you need to go to work or school the next day.
6 Vanilla Rose Body Scrub
Make the most out of your bath time and apply this fragrant and natural DIY body scrub for smooth and glowing skin.
7 DIY Salon Manicure
Professionally done nails are nice but they can also get pretty expensive, try his DIY solution with 8 steps to achieve a salon grade mani.
8 DIY Calming Room Spray
Let your room be a place of calm and peace, take your favorite essential oils and combine them to make a room spray. This pin shows a balanced recipe.
9 Calming Yoga Sequence
This simple yoga how-to is specifically designed to calm your mind and body for a relaxed disposition. Best to do before going to sleep so you rest better without the stress.
ADVERTISEMENT - CONTINUE READING BELOW
10 Healthy Snack: Chicken Lettuce Wrap
Give your body a break from all the fast food and whip up this savory lettuce wrap, plus bacon bits! Okay, a little doesn't hurt!
11 Healthy Drink: Peach Yogurt Smoothie
Pair that snack with this refreshing Peach smoothie, to get the most of your no fast food vacay.
12 Free Printable: Adult Coloring Pages
Squeeze in a creative coloring session with these free downloadable adult coloring pages!
13 DIY Calming Jar
Perfect for when you need a few moments away from social media, school, work or your surroundings, this calming jar a.k.a glitter snowglobe in a bottle will be your new bestie!
14 Lime and Mint Foot Soak
After a day of walking in flats, sneakers or worse, heels! Your feet are in a need of major break, soak them in this DIY foot soak for a well-deserved rest.
15 DIY Dreamcatcher
Lastly, how about a little crafting to keep you in creative balance with your busy sched, this pin shows a step-by-step on how to create your own dreamcatcher.