Lifestyle
15 Quotes to Make You Feel the Holiday Spirit
Make this your December to remember.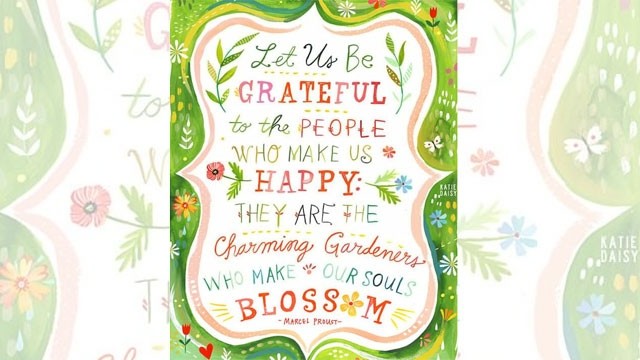 1 Merry everything and a happy always.
Let's extend this Christmas cheer and thanks giving all-year round!
2 Give thanks to the Lord for He is good. His love endures forever.
More than anything else, we celebrate Christmas to remember the greatest gift we received from God, His only son, Jesus Christ to whom we give our greatest thanks.
3 The best and most beautiful things in the world cannot be seen or even touched. They must be felt with the heart.
The warmth and joy we feel from our loved ones is a priceless gift we're lucky to receive!
4 May your walls know joy. May every room hold laughter and every window open to great possibility.
Let December be a month of positive vibes and open our homes to friends and relatives to celebrate all the good that has happened.
5 Love the giver more than the gift.
Let's look past the material value of a gift and instead be thankful that the person giving it is alive and well, a friend or acquaintance who thought of you during this season.
ADVERTISEMENT - CONTINUE READING BELOW
6 It's not what's under the Christmas tree that matters it's who around it.
A mountain of gifts compares nothing to spending Christmas with beloved friends and family, exchanging stories, laughter and thanks.
7 Be filled with wonder, be touched by peace.
This season gives us a sense of joy in anticipation of the coming days to be with each other, let it fill your spirit and be at peace.
8 It's not how much we give, but how much love we put into giving.
There are so many other ways of showing gratitude, why not help out at a shelter or do community service at your school. Your family and friends will surely appreciate the time and effort they get from you.
Like a good cup of tea or a Christmas jingle playing on the radio, there are so many things to feel happy about.
10 People often forget that kindness is free.
ADVERTISEMENT - CONTINUE READING BELOW
And how we can be kind in the simplest of forms, a compliment, a greeting or as simple as saying "Thank you" won't cost you money or effort.
11 I will honor Christmas in my heart and try to keep it all year.
Be grateful to God, to your loved ones and all the blessings in your life all year round, you don't need to wait for Christmas.
12 Feeling gratitude and not expressing it is like wrapping a present and not giving it.
Say your thanks! It's free and you'll feel so much better doing so, others will definitely appreciate your gratitude.
13 Let us be grateful to the people who make us happy: they are the charming gardeners who make our souls blossom.
Keep them in your life and express your thanks so you can in return, make them happy.
14 Maybe Christmas he thought, doesn't come from a store, maybe Christmas perhaps, means a little bit more.
ADVERTISEMENT - CONTINUE READING BELOW
The Grinch's memorable line where he finally realizes what Christmas should be about, don't you agree?
15 December: the month of joy and happiness, to finish what you started.
Before you begin writing your new resolutions, step back and check what you have accomplished from last year's, use this month to finish what you promised to do.
It's the best time to pick up a new hobby and put those notebooks to use.
We can't handle this breakup!
For days when you need an instant outfit inspo that's still campus-appropriate.
It could very well be one of the world's largest volcanoes.
From consistently badmouthing another friend behind their backs to making snide comments sneakily disguised as compliments, here's how to deal with a tricky friendship.
From sisig to bulalo, the North has a lot to offer.
Even college students like us can apply for freelance creative jobs while we're still going for that diploma!
These simple practices, when done consistently, end up being worth a lot.
It can actually *shatter* your cartilage.
Bordeos becomes meat of online talk while helping out in family's meat business.
From her gowns down to the décor and food!
Trish is part of Candy Rookies 2020, a group of influential and aspirational college students handpicked to represent #GenerationCandy in the year to come.