Lifestyle
15 Quotes that are #RelationshipGoals
True love isn't found, it's built.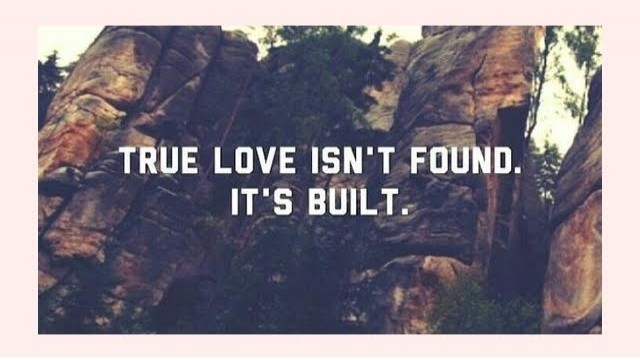 Look for inspiration in a relationship for you to reach your goals and maximize your potential so you can be the best version of yourself, while remaining true to who you are. 
Whether you're in a mood swing from your period or pigging out on comfort food, acceptance is one of the foundations for a long lasting relationship.
Find that feeling of security, when you can let your guard down and just be who you are in a relationship.
Support each other in times of trouble; give the other the strength they need to overcome any challenge and they will give you the same in yours.
Be the support and positive voice for each other especially when stress in today's society is around almost every corner.
As much as you want to show your best side all the time, you're not perfect. Your flaws also makeup who you are and being in a relationship shouldn't keep you from being yourself.
ADVERTISEMENT - CONTINUE READING BELOW
You may have a standard to your relationship and that's okay, but also be open to the possibility that there might be someone who changes them and makes you realize better things.
Don't stay just for the beautiful, happy moments; also stick through the worst, the ugly and sad.
Here's one thing about love, it's not supposed to be selective, it covers all sides of you.
So don't rush into love. Work on yourself so when the person finally comes, you're the best version of you.
Don't enter a relationship with high expectations; take the time to work on each other and learn from each other.
"And then watch how they transform into the greatest, truest versions of themselves."
Aim to be stronger as a couple and help one another through the struggles you'll encounter.
You are a beautiful, strong, intelligent, caring person, among the many other good qualities that you or your SO might forget from time to time. Remind each other of those traits and you two can push past any problem.
ADVERTISEMENT - CONTINUE READING BELOW
Love who you are first before you can give love to someone else. That means, taking the time to accept all your flaws, to pursue your passions and being selfish of the things that make YOU happy.
Is IF advisable for a college student's busy lifestyle?
"Planado na, booked na ang trips."
Share your routines, too!
The next Miss Universe Philippines is said to receive the biggest cash prize in the history of Philippine pageantry.
While there is still a long way to go, it's become so much easier to find like-minded people who share the same cause.
It's a game for those who love to play around and break the rules.
Truth is, you don't need to spend a lot to achieve the feed of your dreams or build your portfolio.
Now's your chance to give back.
What's 'savings?' We only know 'merch.'
Feel good by smelling good, without shelling out a big chunk of your allowance!
Ward of the bad juju with the auspicious color red and the happy mouse.