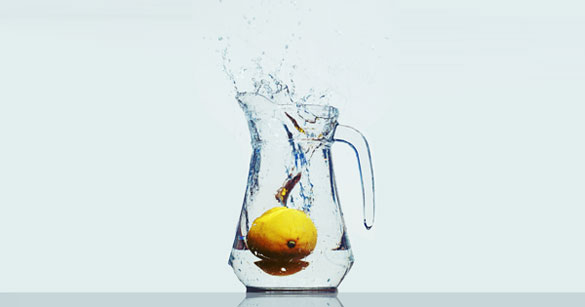 1 Anxiety
That stressful feeling you get at work or school can be remedied with simple breathing exercises and essential oils. So skip the over-the-counter meds from tips on this list.
2 Insomnia
Have trouble sleeping? Try this recipe of aromatic essential oil blend. Use it to massage on hands and feet or a soaked cotton ball under your pillow.
3 Canker Sores a.k.a. Singaw
Good ol' salt water as you may have already known, but did you know you can also use other kitchen staples like baking soda, coconut oil, tea, and honey among others to treat singaw?
4 Bloating
You can avoid the build-up of gas or fluid in your tummy with these 6 healthy foods!
5 Headaches
Target these pressure points in your body to relieve headaches.
6 Common Cold
We get the sniffles so easily that we reach for meds just as quick. This time, arm yourself with these tasty and healthy drink and soup recipes to get you back on your feet.
ADVERTISEMENT - CONTINUE READING BELOW
7 Menstrual Cramps
There are lucky girls who don't have any problems during their period, and then are those with dysmenorrhea. Aside from hot compress, try this yoga sequence to relax the muscles in your abdomen.
8 Mosquito Bites
Common household items like toothpaste, alcohol, ice, or banana peels can soothe that itchy bite. Learn more from this list.
9 Nausea
Keep peppermint tea bags, eucalyptus balms, or mint handy, these ease the feeling of vomiting and dizziness. Also try ginger tea and aerated lemon water.
10 Asthma
Add these natural drinks and food recipes that include garlic, honey, and lemon on top of your needed medication to further alleviate your condition.
11 Eczema
This pesky skin irritation can be a reoccurring problem, and although there are commercial ointments you can buy, this article talks about the goodness of oats as a skin saver!
12 Digestion
Incorporate these lifestyle tips in your daily regimen for a happier tummy!
13 Muscle Pain
Try this concoction of turmeric, lemon, ginger, and cayenne pepper that contain natural anti-inflammatory and antioxidant properties to help with muscle pain.
14 Acne Marks
Before spending cash on facials and expensive creams, this list offers a lot of DIY natural masks to help lessen acne marks and acne altogether.
15 Dandruff
Opt for natural concoctions like apple cider vinegar, tea tree oil, or aloe vera into your hair regimen to help lessen dandruff with repeated use.