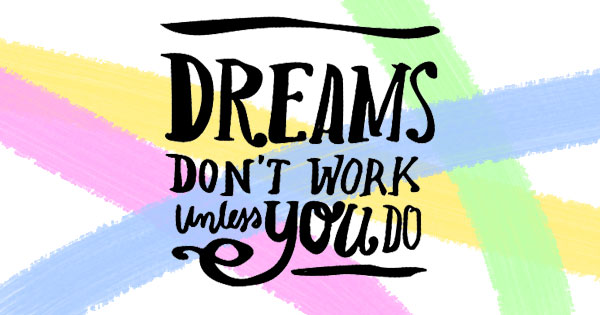 1 You Got This!
This simple mint background is a fresh reminder that you can handle any task no matter how difficult.
2 Wonderful
This colorful print should cheer you up on glum days when you feel like you're at your worst. Remember you are a wonderful being.
3 Life is Tough But So Are You
No winner comes out saying it was easy, life will throw lemons and all sorts of obstacles but guess what? You have what it takes to overcome them.
4 Think of All the Beauty Around You and be Happy
Even if it seems like a series of bad things happening, slow down, relax, and count your blessings.
5 Like a Boss
Tackle life like a boss! Whether at school, work or at home, take the lead, and give a 100%.
6 Be Brave
Give yourself a little push especially when it comes to taking chances, you won't know what opportunities it might bring if you don't try.
ADVERTISEMENT - CONTINUE READING BELOW
7 Sparkle
The best way to sparkle is to smile even during tough times.
8 If It Doesn't Challenge You, It Doesn't Change You
It's in the obstacles that we face where we find our strengths and weaknesses so take life's challenges as a chance to become a better you.
9 Be Yourself, Everyone Else is Taken
You are a unique stamp on this world, you won't be remembered for your similarities with others but with what makes you stand out is what this pin represents.
10 Compete with Yourself Not with Others
Get inspired with this peach print and track your progress based on when you first began to see how far YOU have come.
11 She Believed She Could So She Did
A simple background to remind you that believing in yourself is all it takes to do it.
12 Dreams Don't Work Unless You Do
Hey dreamer! Wake up from your maybes and somedays, time to put those goals to work and get to it.
13 Shake it Off
Put on a T-Swift song and dance away your problems like this shake it off pink ombre wallpaper.
14 Be Brave and Shine On
The elegant gold lettering on this pin is a reflection that you can shine with hard work and positivity.
15 Make Today Count
Some people can waste a day being lazy while others regret to do important things. Set this wallpaper as your background and carpe diem each waking moment.
ADVERTISEMENT - CONTINUE READING BELOW