Lifestyle
15 Memes to Send Your Bestie this Holiday Season
Christmas truths we can all relate to.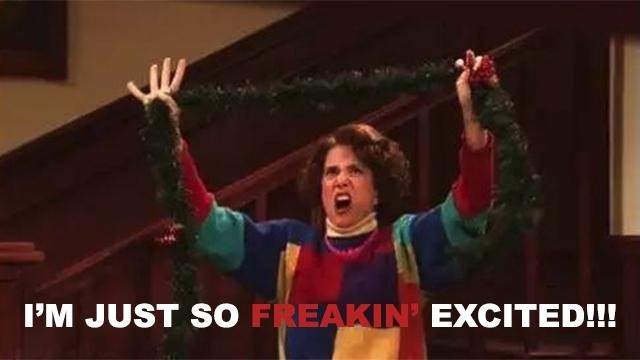 IMAGE Pinterest
With matching "you deserve it for all the hard work you've done" from your bestie.
*Plays Mariah Carey (but you and your bestie have been secretly listening to the Christmas album since October).*
One day makes all the difference and your wardrobes change from black to green asap!
An accurate depiction of how people receive the holidays, which one does your best friend identify with?
Yaas! Bring out the sweaters, the decorations and most especially…the food!
Christmas everything, from drinks to school supplies.
We know the truth, but Christmas makes it socially acceptable to gorge on food.
Because no one has the time to deal with the intense traffic no more.
Your excuse? The festive display of food was calling out to you.
Let the holiday selfies begin!
Same feels for holiday break!
Dog lovers will understand, don't think you can hide food from them.
Just a little guide on what your cat probably wants instead of the expensive toys you'll shop for.
When your allowance just won't cut it.
The tables have turned and you're on the giving side of Christmas this year.
\\\\\\\\\\\\\\\\\\\\\\\\\\\\\\\\\\\\\\\\\\\\\\\\\\\\\\\\\\\\\\\\\\
Get the latest updates from candy!
subscribe to our newsletter!
////////////////////////////////////////////////////////////////
You don't even have to leave the house!
From digital art to photography to mixed media, Filipino artists show that creativity is never lost in our people.
Skip a makeup step with these beauty goodies!
Take pretty notes and study effectively with these tips!
Wait for a love like this. A love that is good to you, for you.
Are you up for this challenge?
Can't wait to see the actual gowns!
The up-and-coming musicians and childhood friends talk about their music, creative process, and why it's important to be woke.