Summer is the perfect time for doing some spring cleaning in your room (as well as your life) and getting your desk ready for the new school year. And even if your study area looks fine right now—well, apart from all that clutter—we bet you'll want to tidy up and redecorate after seeing these incredibly pretty desks.
As much as possible, set up your desk in front of a window that lets a lot of natural light in. A well-lit workspace not only helps your eyesight but also boosts your productivity and health. A pretty view can't hurt, either!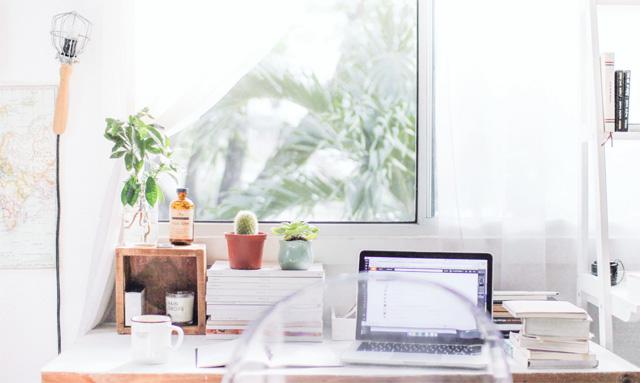 IMAGE beamarquez.com/mid-year-musings
ADVERTISEMENT - CONTINUE READING BELOW
Don't be afraid to place your desk in an unconventional spot in the house. Author and lettering artist Abbey Sy's attic studio has worked wonders for her.
Artist June Digan loves her hanging organizers, which leave more room on her desk.
Experiment and get creative with adding storage space. How about a stack of colorful crates?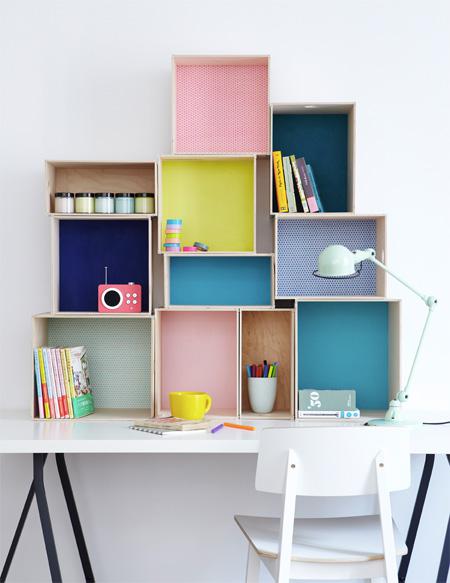 IMAGE mariemersier.com/GLAMOUR
Pastels are easy on the eye, and an easy color palette to work with.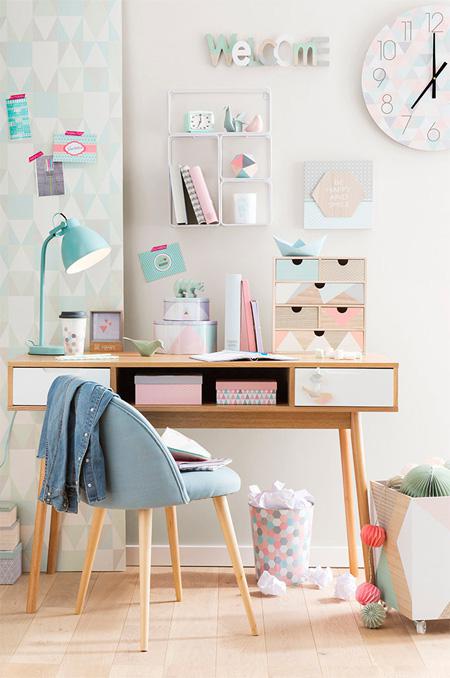 IMAGE maisonsdumonde.com
ADVERTISEMENT - CONTINUE READING BELOW
Not into rainbow palettes? A black and white aesthetic is modern and trendy, and looks really good, too.
If you're working with black and white, you can also add an accent color, such as blush.
Gold accents instantly glam up a space! Balance is key—don't overdo the gold, and combine it with subtler colors such as white and pastels so the shimmer really pops out.
ADVERTISEMENT - CONTINUE READING BELOW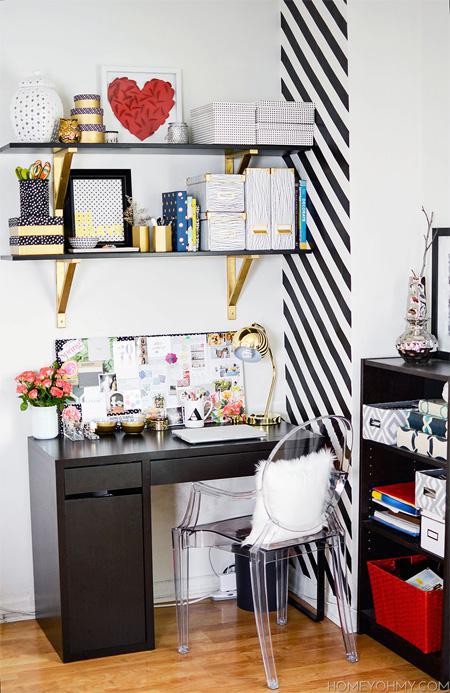 IMAGE homeyohmy.com/work-space-reveal
As fellow writers and bookworms, we drooled when we saw writer Regina Belmonte's "happy place." Look at that pretty desk and that bookshelf wall!
ADVERTISEMENT - CONTINUE READING BELOW
Are you a movie buff? A sneakerhead? A music geek? No matter what you're into, there's definitely a way to incorporate your interests in a beautiful, Pinterest-worthy study space.
Fresh flowers + a teapot + a dash of pink = a dainty desk.
Feed your wanderlust with a travel-themed desk. Just add a world map, a globe, and art prints, postcards, or photos of your favorite destinations.
ADVERTISEMENT - CONTINUE READING BELOW
Going for a more grown-up look? This desk is chic yet vibrant and youthful.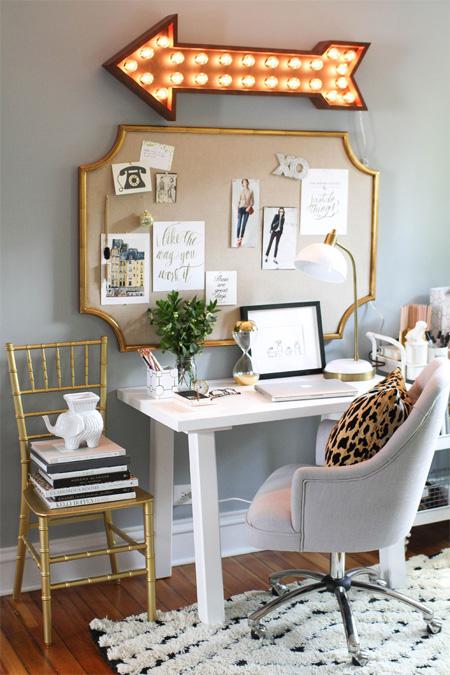 IMAGE theeverygirl.com
Your desk doesn't have to be minimalist to look well put-together.
ADVERTISEMENT - CONTINUE READING BELOW
Studying abroad? Create a happy space in your run-of-the-mill dorm room by displaying photos and knickknacks that remind you of home, as well as pretty prints that encourage you to explore your new city and have fun!