Lifestyle
15 Flat Lays That Will Make Yours Look Profesh
It isn't just a top shot anymore, check out how you can step up your IG game.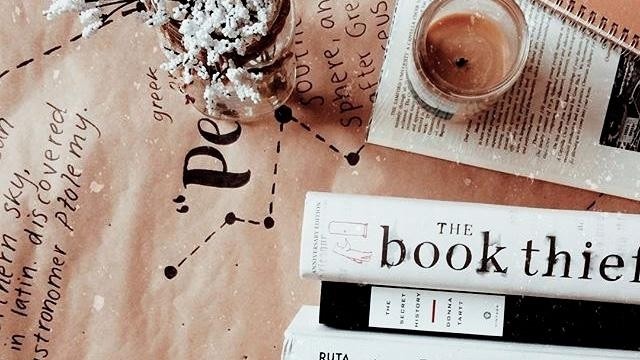 IMAGE unathingada.tumblr.com
Learn the how-tos of flat lay in 5 easy steps for a curated IG.
Mix and match these photo editing apps to get the best version of your picture. Play with exposure, shadow, and brightness.
Show off skin care essentials without random bottles and tubes invading your feed. Start off by identifying a theme, the main ingredient, or packaging design that you can get inspiration from. This peg features real roses and honey to complement the products.
A plain background works well with outfit layouts, style pieces like how you would wear them but don't be afraid to play around with folds. Take note of your layers and textures, white bed sheets, faux fur, and printed rugs can improve the overall look.
Work with dominant hues that can be the highlight of your shot. This one shows off white, gold, and pink colors with extra sparkles from confetti or sequins. Peek-a-boo props corners like an edge of a shirt also help fill up space to balance your picture.
ADVERTISEMENT - CONTINUE READING BELOW
The typical chill shot where you're sipping tea, reading a book or both! Add your hand or legs in the photo and play around with lighting, candles add a warm, cozy vibe to your pic.
Imagine your flat lay as a Tetris puzzle that fits in a certain shape, arrange your supplies neatly in a square, heart, triangle, and so on.
Do your favorite author justice with a pretty flatly of their books, go ahead and doodle on parchment paper (or brown paper bags) as your background with memorable lines and quotes all over.
Your desk may not be the most exciting subject but a different angle and a cohesive color scheme can make it look chic, take for example the white and gold pieces on a marble top, accented with fresh peonies for a subtle pop of color.
Take your flowers or succulents out of their pots and store it in something totally unexpected, say a cone perhaps?
ADVERTISEMENT - CONTINUE READING BELOW
Color schemes play a big role in the overall look of your flat lay, why not change it up by going for a monochromatic theme, this is especially effective in highlighting something in a different color.
Though tricky due to the detail of intricate designs, you can fix this problem easily by using a dark or contrasting background that really makes the pieces pop. Also, try layering long strands to make unique patterns.
Find fun props for your subject, doesn't this flat lay make you think that this purse is perfect to tote around on a movie date? Go ahead and play with food!
Speaking of, the breakfast/lunch/dinner/dessert pics top the most taken flat lays and it's really about letting your food speak for itself. If you're sitting with a large group, involve each one to make the shot look more natural, a hand reaching for a cup, food on a fork and other such details.
ADVERTISEMENT - CONTINUE READING BELOW
Going for a feel good post? Play around with shapes. Alternatively, you can put the cup of coffee or something you'd like to highlight in the center.
Think of astrology as a language that helps you feel and be seen.
Franki and Diana are this month's Eye Candy.
It's like seeing Seo Dan and Seung-joon all over again!
The internet seems to love his lighthearted humor during these troubling times.
Many of our favorite K-drama actors right now actually started out as idols!
Thailand rethinks its elephant strategy.
Who else wants a basket full of mojos?
We're hoping to see more of these in different LGUs!
Sometimes, no matter how hard you try, some people just won't vibe with you, and that's totally fine.
Have you tried the #ComeAroundMeChallenge?
The cheerleading docu-series is a phenomenon.