Lifestyle
15 Feel Good Movies to Make You Smile
Movie marathon with movies to give you good vibes all night!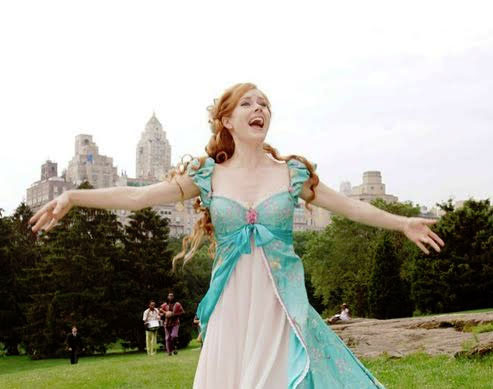 Walt Disney Pictures
1 The Book of Life
Get a peek at Mexican lore with this beautiful animated film about a group of friends and a dangerous wager between La Muerte and Xibalba. P.S. Channing Tatum's voice.
2 Babe
Watch the most adorable and lovable piglet go over and beyond stereotypes and have the courage to do what a pig has never done before.
3 Matilda
Matilda is the type of character you would root for to stand up to all the bullying in her life which she does with intelligence and something unexpected.
4 Stardust
A young man in love, three witches on the hunt for youth, and a fallen star—this magical story will give you an adventure right from your home.
5 The Hundred Foot Journey
Think Master Chef, two restaurants at war, one serving classic French cuisine and the other homey spicy Indian cooking, and a young man whose talent brings him all over the world.
6 The Night at the Museum 3
Get a good laugh from the adventures of Larry Daley, guard at the Natural History Museum with quirky historical figures, paintings and sculptures that come alive at night.
ADVERTISEMENT - CONTINUE READING BELOW
7 Enchanted
What a better way to tell a story about love that doesn't need a fairy tale ending through songs!
8 Miss Congeniality
A kickass film that features a grand makeover for FBI special agent, Gracie who tries her best to catch a culprit while undercover as a contestant in the Miss USA beauty pageant.
9 Song of the Sea
If you need a good cry, this lovely Irish animated movie is a beautiful piece about a boy and his mute younger sister who finds her voice and the great magical release it brings.
10 Aquamarine
There's room for one more, for BFFs, Claire and Hailey. They just didn't know it'd be with a runaway mermaid out to seek true love. A fun laid-back movie to watch with friends.
11 Mary Poppins
A must-watch for our next film on this list, this vintage flick tells the story of Mary Poppins with sing-along tunes that will get stuck in your head for days!
ADVERTISEMENT - CONTINUE READING BELOW
12 Saving Mr. Banks
Even though we love Disney's spin on the supercalifragilisticexpialidocious Mary Poppins, get to know her true origin and the loving story behind it.
13 Spirited Away
One of the best films from Studio Ghibli, this is about a brave, young girl "spirited away" into a realm full of supernatural characters where she learns the importance of a name.
14 The Parent Trap
Follow twins Hallie and Annie who accidentally get reunited at summer camp after being separated at birth. What follows next is a devious plan to get their parents back together.
15 Nanny Mcphee
A modern Mary Poppins with a more magical twist, best watched with the whole family.
What's 'savings?' We only know 'merch.'
Feel good by smelling good, without shelling out a big chunk of your allowance!
Ward of the bad juju with the auspicious color red and the happy mouse.
Geraldine is part of Candy Rookies 2020, a group of influential and aspirational college students handpicked to represent #GenerationCandy in the year to come.
Looking to sport the long-haired look?
It's actually not an either-or situation.
Here's a list of amazing, albeit fictional, personalities from another world that inspire us to be our authentic selves.
I will have to say that it is by far one the best decisions I have made in my whole life.
Isa is part of Candy Rookies 2020, a group of influential and aspirational college students handpicked to represent #GenerationCandy in the year to come.
It's the best time to pick up a new hobby and put those notebooks to use.
We can't handle this breakup!