Lifestyle
12 Words in a Geek and Fangirl's Dictionary
Can you speak geek?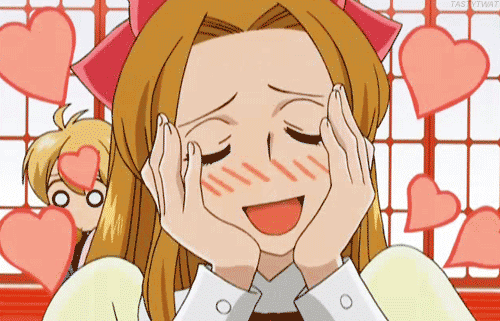 IMAGE gif-database.tumblr.com
The terms "geek" in itself is hard to define. Geeks are often confused with nerds, but the two aren't actually synonymous. Geeks don't necessarily have to be nerds. You can be a "Gleek," a person addicted to Glee, a "DC Universe Geek," an avid fan of The Flash, Superman, Batman, and other characters from the DC universe, or a "Marvel Universe Geek," an avid fan of Avengers, X-Men and other characters from the Marvel universe. Geeks are more comparable to fangirls and fanboys. If that made your head hurt a little, here's a guide to words geeks, fangirls, and fanboys often use. These are words you have most likely seen on the internet.
Senpai
Origin: Anime and Manga
Definition: Someone you look up to, who most likely won't ever notice you. You get all the feels (see #5) when senpai does notice you.
Use it in a sentence: "Notice me, Senpai D:"
ADVERTISEMENT - CONTINUE READING BELOW
OTP
Definition: OTP stands for One True Pairing. These are two people or characters, whether fictional or non-fictional, that you'd like to see together.
Use it in a sentence: "Barry Allen and Iris West is my OTP!"
Ship
Origin: Ship means boat, but 'ship' comes from relation-ship.
CONTINUE READING BELOW
Recommended Videos
Definition: Similar to OTP. It means you like two people or characters together. You support the relationship they've got going on.
Use in a sentence: "Chuck and Blair is still my ultimate ship! #chair #GossipGirl"
Canon
Origin: Term from Catholicism meaning established as true.
Definition: Synonymous to official or original; usually where fanfics are based on.
Use it in a sentence: "The fanfic didn't stay true to the canon. I'm not sure which I liked better."
Feels
Origin: From the word feelings.
Definition: When you cannot keep calm because of the numerous emotions you feel all at once; cannot be explained; sometimes because of too much fangirling.
ADVERTISEMENT - CONTINUE READING BELOW
Use it in a sentence: "CAN'T STOP SCREAMING!!!! THAT EPISODE WAS CRAZY! THE FEELS ARE REAL!"
Stan
Origin: Stalker and fan put together.
Definition: Avid fan of a band, a ship, film or celebrity.
Use it in a sentence: "#1 Harry stan is me!!!!!!!!"
Bias
Origin: Kpop
Definition: It's a term Kpop fans use pertaining to their favorite in a group.
Related terms: Bias wrecker - someone they also find attractive in the group, making them think that they like them as much as they like their bias.
Use it in a sentence: "My bias in exo is Junmyun!"
Hiatus
Origin: It's actual definition, a break.
Definition: Every fan's worst nightmare.
Use it in a sentence: "1D is on hiatus. What am I going to do with my life?!"
Kawaii
Origin: Japan (often used by Anime and Manga fans)
Definition: Cute or pretty
ADVERTISEMENT - CONTINUE READING BELOW
Use it in a sentence: "Your outfit is so kawaii!" *insert heart eyes*
Aesthetic
Origin: The philosophy of art.
Definition: Things that are nice to look at together.
Use it in a sentence: "Your IG feed is so aesthetic! #feedgoals"
Selca
Origin: Shortened term for self-camera
Definition: Selfie; a picture of yourself you took all by yourself.
Use it in a sentence: "Let's take a selca!"
AU/Alternate universe
Origin: Often used in fan fiction.
Definition: A situation where things could have turned out differently; subset of the multiverse.
Use it in a sentence:  "I wish we were in an AU, where everything would still be okay."
They also received an award!
They come in five cool colorways!
Coincidentally, Pink Sweat$ got engaged to girlfriend JL Bunny just a day before.
What's more motivating than "studying" with seven Grammy-nominated superstars?
The university was the first school to apply for the limited face-to-face classes in the country.
Why anyone would say something THIS HORRIBLE is beyond me.
Jeanette opened up about her experience as a young actress in Hollywood.
Screenshot your fave for future reference.
They will no longer consider the proposal after objections on social media.
From The Candy Bulletin Community