Lifestyle
12 Things You Need To Stop Tweeting Right Now
Don't let yourself become that kind of tweeter.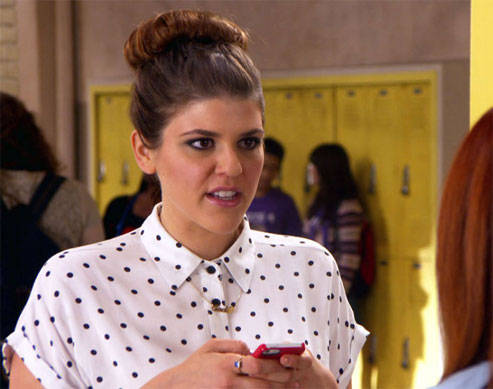 PHOTO MTV, GIFs Giphy
We're all guilty of innocently sending out annoying tweets now and then. What's important is we don't make it a habit. In our networks, however, there is always that one user who constantly gets on our nerves. Most of the time, we end up clicking the "unfollow" button.
Don't let yourself become that kind of tweeter. Make your and your followers' timelines a happy, stress-free place by avoiding these irritating Twitter practices:
1. Too many hashtags
Who needs 10 hashtags in one tweet? Don't get too hashtag-happy. Always remember hashtags are actually used to facilitate meaningful Twitter conversations and searches. Be a responsible tweeter and contribute to that purpose!
2. Desperate request for a follow or a retweet
Follow for follow is out and cool tweets are in. Instead of badgering people to follow you or retweet your posts, just make your tweets entertaining. Then they'll have a legit reason to watch for what you have to say.
ADVERTISEMENT - CONTINUE READING BELOW
3. Your own Twitter handle
It's just like talking to yourself or referring to yourself in the third person. There's really no need for you to tweet your own handle. Aside from being weird and narcissistic, it also seems a tad sad.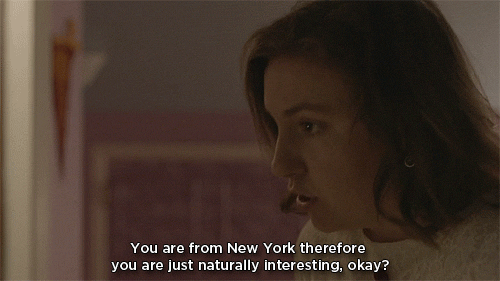 via tvrecappersanonymous.wordpress.com
CONTINUE READING BELOW
Recommended Videos
4. Spoilers
Nobody likes spoilers! If you must post something about the latest episode of everyone's favorite show, at least have a clear disclaimer at the beginning of your tweet. This will also prevent an influx of hate tweets from deranged fans.
ADVERTISEMENT - CONTINUE READING BELOW
5. A flood of blow-by-blow commentaries
Are you having a marathon of your favorite series? Take it easy on all the gushy commentaries. You wouldn't want to flood people's timelines with basically the same tweets.
6. All your locations
Occasionally posting your location when hanging out with friends or going on vacation is totally fine. It's too much, though, when you post even your home location. Aside from it being TMI, it's also unsafe!
7. Your splurging
You don't always have to Twitpic your latest shopping spree or your newest gadgets. Constantly tweeting about your splurging will just make you appear like a materialistic braggart to your followers.
8. Tweets that fish for compliments
Saying you "look so fat" so you can have people say that you're not isn't really the way to boost your confidence. Don't look for validation via Twitter and instead feel good about yourself from the inside.
9. Rude tweets that bash others
ADVERTISEMENT - CONTINUE READING BELOW
Don't be one of those hysterical haters on Twitter. If you want to express your dissenting opinion on something, do it in a civilized and educated manner. Being rude and cruel on Twitter will lose you your followers.
10. Passive-aggressive and cryptic messages
In other words, making "parinig." If you have an issue with someone, for example, why not just talk to the person? Being passive-aggressive on Twitter can just complicate things.
11. Someone else's secret
Just because you're not identifying the person in your tweet, doesn't mean you can tell his or her secret. Even if it's a filtered tweet, your common friends within your network might still decode what you're saying. Be a good tweeter and avoid starting controversies.
12. Negativity
In general, just try to be more positive, fun, and entertaining while on Twitter. Those who constantly post sad, depressing, and dark tweets can dampen other people's moods. Be that tweeter who's a constant ray of sunshine!
ADVERTISEMENT - CONTINUE READING BELOW
Perfect for a relaxing afternoon getaway!
Here are a few pegs to start you off.
Plus other things to know about the PBB alum.
Meet Gabby Banaag, an 18-year-old student and founder of a tech organization.
Including the labor fee, landscape, and all the furniture inside.
"I think I just want to show people na hindi ko na pinapalampas yung mga bagay na ganito," Julia shares.
Celebs have decided to use their platforms to open up about their own mental health.
This 16-year-old's net worth will leave you speechless.
Slough off dirt and even out your tone in two to three easy steps.
Aside from the overall rankings, THE also provides rankings by subject.
From The Candy Bulletin Community