Travelling exposes you to different cultures, new languages, and experiences that take you out of your comfort zone. It's a great way for you to discover more about yourself and learn about life and the world—all while having fun!

Cebu Pacific's Juan For Fun Backpacker Challenge 2015 is your ticket to seeing the world for free! Open to college students aged 18 to 23 years old, Juan for Fun 2015 will take five teams to various Cebu Pacific destinations within and outside of the Philippines, all expenses paid. The winning team receives 12 Cebu Pacific round-trip flights!

To become one of the five lucky teams, just form a team of three and submit an audition video that tells Cebu Pacific why you're the team to beat! Here's how to make your audition video stand out from the crowd:
Build a solid crew.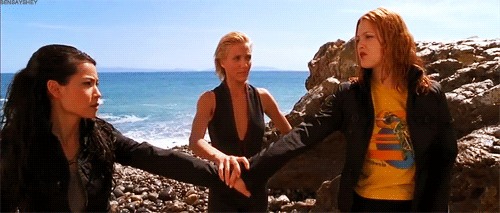 ADVERTISEMENT - CONTINUE READING BELOW
ADVERTISEMENT - CONTINUE READING BELOW
via Giphy
It's not about looking pretty on-cam; it's all about surrounding yourself with people that have the same vision as you do. "Video creation is a lot of collaboration. Every member of your team plays a part in telling your story," says Anya Zulueta, director and creative associate from Go Motion Productions and a finalist in AdFest 2015. Remember that not only do you have to work well together to make your audition video, but you'll also be travelling together. So choose the teammates that you're sure will always have your back!
Prepare well before you say "Action!"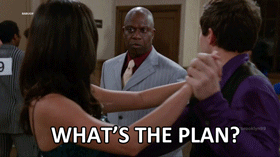 ADVERTISEMENT - CONTINUE READING BELOW
via Tumblr
Don't just grab a camera and shoot yourselves against a white background reciting, "We are the team to beat because…" Have a concept, then sit down with your teammates to discuss everything that needs to be done to bring that concept to life. Zulueta advises, "Make a list of all the material you want to capture on camera. Then, make a schedule of what day, what time, and where you're going to shoot everything on your shot list." Bring out all of your O.C. powers for this one!
Pay attention to all the elements of your video.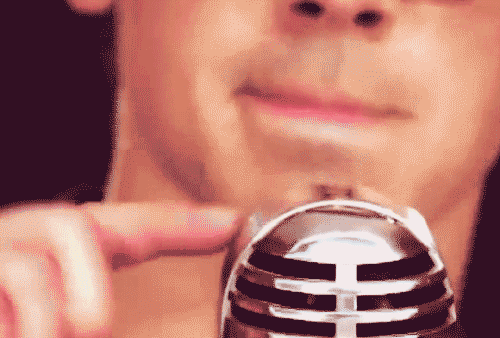 ADVERTISEMENT - CONTINUE READING BELOW
via Tumblr
Before you shoot, scout your locations to identify things that can affect the two most important elements in your video: light and sound. "If this is your first time making a video, it's safest to use available or practical light," says Zulueta. Also conduct a sound check before recording. Noise from electric fans, air conditioning, and television can greatly affect the quality of your audio. "Always remember to do whatever you can to ensure your audio while shooting because it's very difficult to fix this in editing," Zulueta cautions.
Have fun!

ADVERTISEMENT - CONTINUE READING BELOW
via Giphy
When you look like you're having fun, people can't help but sit up and take notice! But sometimes, having too much fun with each other on-cam makes you forget about everyone else who's watching your video. So always remember that you have a story to tell. Zulueta suggests, "When you're done editing your video, have someone who wasn't part of [the experience] view it. Sometimes someone with a fresh eye can give you very useful insight."
Ready for your next big adventure? Form a team of three and record your audition video now! Show Cebu Pacific how creative (and competitive!) you and your friends are by answering this question: What makes you the team to beat in this year's Juan for Fun?
Submit your video by uploading it on www.juanforfun.com. You only have until May 2, 2015 to enter, so better hustle, Candy girls!
ADVERTISEMENT - CONTINUE READING BELOW
The three teams with the most awesome videos will automatically be included in the challenge. To complete the five competing groups, online voting will be held from May 16 to May 20 to determine the last two qualifying teams. The final five teams are set to travel from June 23 to July 1.
To add to the excitement, we've got five adventure seekers serving as this year's Adventure Coaches! Throughout the challenge, TV host and actress Iya Villania, musician Champ Lui Pio, YouTube star Bogart the Explorer, travel writer Jude Bacalso, and host and DJ Joyce Pring will stay in touch and lend a helping hand to their respective teams via social media.
For more deets on Cebu Pacific's Juan For Fun Backpacker Challenge 2015, visit www.juanforfun.com or Juan For Fun's official Facebook page.