Lifestyle
10 Times Janella Salvador's Caption Game was Strong
So punny!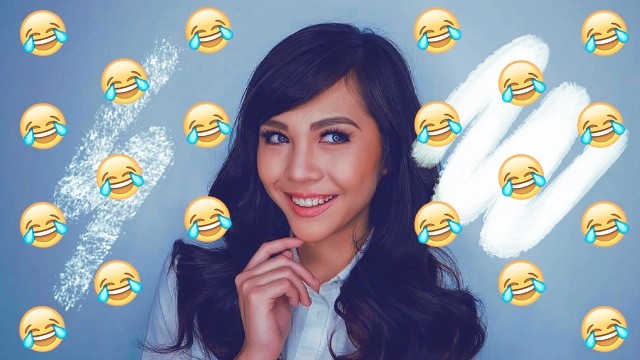 IMAGE Janella Salvador | instagram.com/superjanella
While other celebs focus on perfecting their Instagram shots or making sure that what they post is #feedgoals, Janella Salvador sees to it that her captions are as engaging and entertaining as her photos. Below, we listed 10 of Janella's pun-niest posts!
Life shore is beautiful. Don't get tide down.
Double pun, FTW!
Just a little overfat.....igue but i'll be fine.
When you're not sure what the cause of your sickness is, but you still got time to be punny.
Burn for you.
With the special participation of Born for You co-star, Elmo Magalona.
A wild poke bowl appeared.
Back when Pokemon was all the rage and the poke bowls were starting to gain momentum.
I kinda missed the fridge. I mean fringe.
Works both ways, we say!
And the other cloud was like, "Duuuude, are you cirrus?!"
Cirrus cloud: "I told you I'm not to be taken lightly."
There's something Wong about this family.
We Wong-der what!
FURla
Serving up some pun (brand) on pun (fur) realness!
Small Ben > Big Ben
The best of both Bens worlds!
NINJA....nella
When you want to be part of the Turtles squad but want your own character.
Know other celebs who post great captions, too? Share them with us in the comments below.
\\\\\\\\\\\\\\\\\\\\\\\\\\\\\\\\\\\\\\\\\\\\\\\\\\\\\\\\\\\\\\\\\\
Get the latest updates from candy!
subscribe to our newsletter!
////////////////////////////////////////////////////////////////
Skip a makeup step with these beauty goodies!
Take pretty notes and study effectively with these tips!
Wait for a love like this. A love that is good to you, for you.
Are you up for this challenge?
Can't wait to see the actual gowns!
The up-and-coming musicians and childhood friends talk about their music, creative process, and why it's important to be woke.
Because when it comes to a great lip game, there's really no need to splurge!
A different language sheds new light on everyday terms.