The boys look up to Korean hiphop and r&b group Shinhwa for their amazing teamwork—Shinwa's been around for more than 10 years and the boys of Be2st hope to enjoy that kind of popularity, too!
All the members of Be2st trained under Cube Entertainment, and even before their debut in late 2009, they already had a notion that they'd all come together to form a group. Definitely something written in the stars!
It's only been less than a year since Be2st was launched, but already, the boys' lives have changed in many ways. Going to the movies now means getting recognized by tons of screaming fan girls!
Their recent performance at the Dream Concert in Korea was memorable—because of the rains, they slipped and fell on stage. "But we just went on and worked hard!" they laugh.
Success has been good to Be2st. They used to just live in a small dorm with one bed—now they have a lot more fun living in a bigger house all together!
Du Jun, the group's leader, had already visited the Philippines earlier this year! He says he will remember Manila for the friendly people and the delicious mangoes, which he can't wait to share with the other members.
Hyun Seung is the group's "dance machine"—he's known for being a hard worker… he trained to be part of another Kpop group years ago, but got eliminated. With persistence, he finally made it to the big time!
Jun Hyung writes his own raps and has a definite charisma on stage. No stranger to the spotlight, he was part of another Kpop group before debuting again with Be2st.
Yo Seop, the maknae or youngest of the group, is known for his sense of humor and for his impressive vocals. Before Be2st, worked as a back up dancer of Gi Kwang!
Gi Kwang is the group's dancer and the most 4D member of the group. He made his first showbiz appearance as "AJ" (Ace Junior) before becoming a part of Be2st. The members say he's got the best athletic build among all of them!
ADVERTISEMENT - CONTINUE READING BELOW
See Be2st live and witness the Shock of the New Era!
Meet and Greet them on June 16, 6 pm at SM Megamall A (New Event Center) and June 17, 6 pm at SM City North Edsa (4F, Annex).
Plus, watch them Live in Manila on June 19, 8pm at the Araneta Coliseum!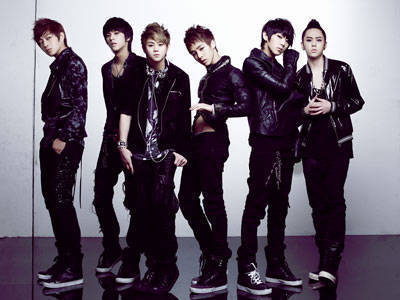 ADVERTISEMENT - CONTINUE READING BELOW