(SPOT.ph) College, they say, is supposedly the best time of your life. You're not bound by a 7-to-5 schedule, you're away from the critical eyes of the nuns and priests (if you came from a Catholic high school), and you actually have some power to choose your major, your professor, and even what you'll have for lunch. It's that time of reckless abandon, freedom, a whole lot of fun. Sure, college is the best, until you surpass the dreaded first few days/weeks/months as a college freshman. Because, let's face it, it was a whole lot of awkward during that transition phase.
We round up a few pro tips and life hacks we wish we knew when we were just doe-eyed freshies/froshies/whatever-your-school-calls-them.
You don't have to attend class on the first day... or the first week.
It's the first day of school and you're up and about by 5 a.m. because you're excited to meet your professor and get your syllabus. It's 8 a.m. and there are just 10 of you in the classroom. By 9 a.m., no professor is in sight. Apparently the first day or the first week is allotted for late enrollments and class adjustments. Use the extra time to make new friends or explore the campus. Or, you know, continue being a couch potato.
ADVERTISEMENT - CONTINUE READING BELOW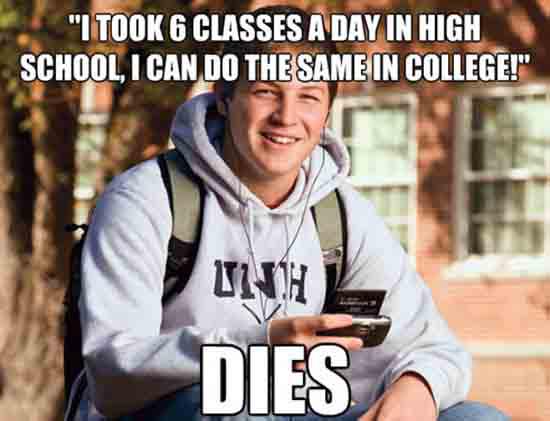 Avoid 8 a.m. classes.
No matter how committed you are to waking up early, something will always come up and cause your tardiness. That's just how the world works. (Look up Murphy's Law.) You have to leave room for all-nighters, late night beer runs, or even Monday morning laziness.
Having an allowance is an underrated luxury in life.
Trust us.
TBA isn't a building or a lecture room.
Sometimes, your class schedule will only have TBA written under the Room column. Activities posted on the bulletin board will indicate TBA for the venue. Where the hell is TBA? No, don't ride a jeepney and ask the driver to drop you off at TBA. (This has allegedly happened IRL.) TBA is not a building, a room, or even a secret passageway. It just means to be announce and they're still looking for a room to squeeze you in.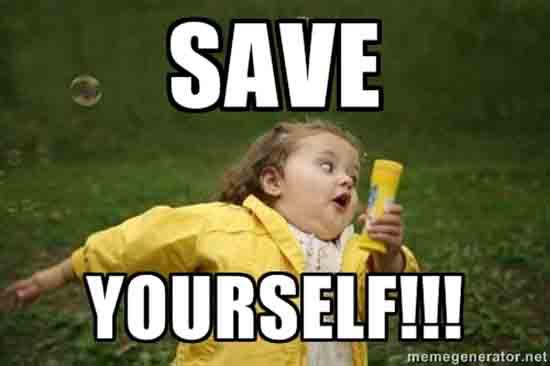 ADVERTISEMENT - CONTINUE READING BELOW
Don't get classes on opposite ends of the campus.
Especially if you're attending a university with hectares of land. You have the freedom to choose and carefully plan your schedule. Accept that you can't run from one building to the next in just 10 minutes.
Always bring yellow pad.
In high school, you're used to having an intermediate pad, 1/4 pad, 1/2 crosswise, and 1/2 lengthwise. No, don't bring these things to college. When the teacher asks you to take out a 1/4 or 1/2, just get yellow paper, tear it accordingly, and share with your new classmates.
You don't have to stand to recite in class.
Unlike in high school where you're just an underling, college lectures tend to be geared towards an exchange of ideas between like-minded people. (At least, that's what your professor wants to believe.) This is why classes are a bit more informal.
Ask upperclassmen about professors.
It's not always about the level of difficulty or the number of absences in one class. Some professors are really just harder to please than others. Avoid them at all costs. Unless of course you really want to. (You've been warned.)
ADVERTISEMENT - CONTINUE READING BELOW
Sleep when you can.
One week you're as carefree as a kindergartener, the next you might be drowning in term paper deadlines, back-to-back oral exams, and org activities. Suddenly, all-nighters won't seem so cool.
Scour your floor or building for the cleanest restroom.
You never know when youâll need it! Third-floor ones are usually your best bet...because everyone's always afraid they're haunted.
This story originally appeared on Spot.ph.
* Minor edits have been made by the Candymag.com editors.