Getting addicted to Facebook or Twitter is a usual struggle that doesn't really require much discussion. But when we talk about Instagram obsession, that's when things get a bit complicated and even more interesting. The fascination with this photo-sharing slash video-sharing slash social networking app has been unreal since it got released back in 2010. Top it off with photo-editing apps like VSCO and Snapseed, people have become more addicted to having a rad-looking Instagram feed. But every grammer knows that having feed goals comes with struggles. Here are things people who are obsessed with Instagram will understand:
Choosing a filter takes 2748393 years.
ADVERTISEMENT - CONTINUE READING BELOW
An Instagram-obsessed person chooses her filter so carefully as if her life depends on it. The indecisiveness gets so real that it almost takes her a life time to find the right filter for her photo. It's just not going to pass if it doesn't look good on the feed.
Natural lighting is a necessity.
ADVERTISEMENT - CONTINUE READING BELOW
Shooting an important photo in the dark is a big no-no. You either capture it in natural lighting or you just don't. Some photos taken in a dark setting can't be remedied by photo-editing apps so a grammer has learned to just avoid taking pictures in the dark.
Finding a clean, crisp wall is a struggle.
Where else would you shoot your OOTDs if there's no clean, crisp wall in sight? Nowhere! An IG expert knows that you need to scout well for the perfect background. The background of your photo is very important because it should complement the main subject of your photograph. If it doesn't, it's a fail.
Convincing someone to take your photo is kind of hard at times.
ADVERTISEMENT - CONTINUE READING BELOW
Sometimes you just wanna hire some specifically to take your photos for Instagram just to end the dilemma. When you're alone and your look slays and the location is perfect but no one is there to take the photo, it makes you wanna cry in the corner. Asking strangers to take photos of you is just awkward and weird.
Your food becomes cold because you took long taking photos of it.
ADVERTISEMENT - CONTINUE READING BELOW
It's honestly such a waste to have turned your food cold just because you've lost control in taking photos of it. Oh, the things we do for Instagram... even bearing with cold food is part of the sacrifice!
Writing a witty caption is part of the problem. 
Great photo? check. A caption to go with it?Uhm, let me get back to that. You see getting into Instagram is a creative process; the captions give more meaning to the photo. It's like an important piece to the puzzle, you just have to write something that will perfectly fit.
ADVERTISEMENT - CONTINUE READING BELOW
Photo-editing apps also take over your life.
Anything Instagram-worthy is not complete without a killer edit which is why the obsession with Instagram also transcends to the obsession with photo-editing apps. It takes up storage but ANYTHING FOR THE GRAM!
You often delete and reupload.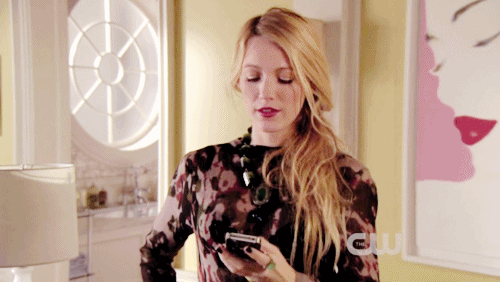 And the chronicles of indecisiveness continues… There are times wherein you're unsure with how a photo looks on your feed. You've looked at it twice, thrice and it still irks you so you tend to delete it, improve the edits and reupload it once again. And you repeat this process until you're happy. Don't deny it!
ADVERTISEMENT - CONTINUE READING BELOW
Having someone hack your IG is the worst.
We all have that one friend (or more) that mocks our Instagram addiction and they hack your account just to annoy you. They post silly, unedited selfies or some random stuff that instantly ruins your feed. Such friends, right?
It secretly breaks your heart when you get less likes.
ADVERTISEMENT - CONTINUE READING BELOW
When you exert so much effort in posting awesome photographs to your feed and it doesn't get the likes it deserves, it's honestly a bit heartbreaking. You feel like you haven't lived up well to your grammer status. But you just bounce back to your next post to finally regain your love for the gram.