Lifestyle
10 Things College Students Post On Social Media
We post about procrastination while we're doing it. Oops.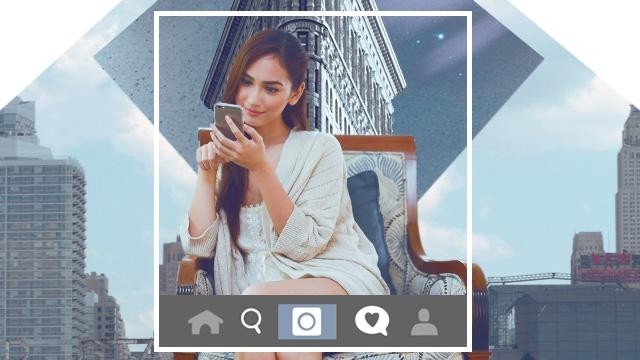 IMAGE Clare Magno
Every college student in the world today probably updates three or more social media accounts at a time. True enough, according to research, we spend and average of 9 hours in a day on our phones just by using social media. Crazy, right? With our endless scrolling through our feeds and timelines, what do we really post? Check out the list we made of the most common things college students post on social media below and tell us on the comment section below which one you can relate the most!
Complaints about group work
IMAGE manda.tumblr.com
Instead of getting work done, we fill up our Twitter timelines with complaints about how difficult working in a group is especially if we're not grouped with our friends and we're stuck with free loaders. 
The struggle of pulling an all-nighter and sleepless nights
What else to post when you are writing your 5000-word essay overnight other than about pulling an all nighter, right? #TeamNoSleep #ZombieModeOn #Nocturnal
Procrastination
We always say we're going to be so productive over the weekend and then we end up like this. Oops.
Coffee is life
One word: Procaffeinating. College has turned coffee into our second blood group. It's like we can't get any work done if we haven't had our first cup of joe #TrueStory
Being broke
Every college student's problem: being broke. How do you even budget your everyday transportation fee, school project materials, food, food, and food??
Hugot
Ahh, probably one thing that you'll always find in a college student's social media are different types of hugot. It may be about love, school, life or anything and everything under the sun. Plus, we always have that one friend who loves to post about hugots and we just can't help but share it as well.
The need for a vacation / break / travel
When we are almost done with the semester, all we can really think about is having that much needed break.
Thesis
The final obstacle between college seniors and their diploma and the ultimate source of stress of college students.
Graduation
Some days we just can't help but feel a bit emotional and think about what life after college holds. Realizations start to sink in and the word "adulting" can't be more real.
Friends and Family
In the end, a college student's social media wouldn't be complete without photos of their hangouts with friends and bonding with their families. These are the people who's always right there beside them, accompanying them and guiding them through this crazy college journey and without them, college would probably be harder than it is now.
ADVERTISEMENT - CONTINUE READING BELOW
\\\\\\\\\\\\\\\\\\\\\\\\\\\\\\\\\\\\\\\\\\\\\\\\\\\\\\\\\\\\\\\\\\
Get the latest updates from candy!
subscribe to our newsletter!
////////////////////////////////////////////////////////////////
Skip a makeup step with these beauty goodies!
Take pretty notes and study effectively with these tips!
Wait for a love like this. A love that is good to you, for you.
Are you up for this challenge?
Can't wait to see the actual gowns!
The up-and-coming musicians and childhood friends talk about their music, creative process, and why it's important to be woke.
Because when it comes to a great lip game, there's really no need to splurge!
A different language sheds new light on everyday terms.