Lifestyle
10 Things All International School Students Can Relate To
Going to an international school leaves you with some pretty distinctive qualities. Take a look at these and see if you can relate to any of them!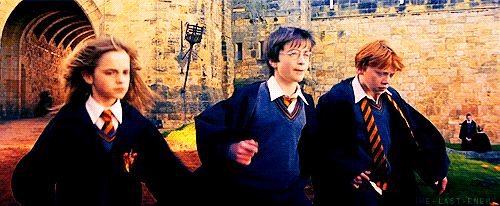 IMAGE Warner Bros. | harrypottergif.tumblr.com
Sadly, you're used to having friends leave the country for good.
With that being said, you definitely have long-distance friendships... and possibly long-distance relationships too.
You've developed an accent from both friends and teachers at school.
You're used to people asking about your nationality.
After every holiday, half your class—including yourself—is jetlagged.
You've skipped school to visit embassies.
You vividly remember dressing up for international costume days during primary/elementary school.
You can say "hello," "thank you," and count to ten in a bunch of languages, thanks to your friends!
You learned to spell things differently to others (colour, not color!), as well as use completely different words for certain things (biscuit, not cookie!)
And, you've suffered through IGCSES, Edexcel, IB—or all of the above.
What are other women empowering moments you remember?
Get to know Dani Go in this Q&A with Candymag.com
Netflix's Moxie is all about finding your voice. *Spoiler alert if you haven't seen it yet*
It seems Pasig City residents are eager to work with the LGU!
We take a look at some of the most inspiring fictional women locally and internationally.
'Mom and I have worked so hard to get to where I'm at.'
It's all thanks for their common love for making coffee.
They once received a lot of hate for their dark skin, but they rose above it and are now leading the shift in society's beauty standards.
First of all, you will be laughing so hard with each episode. Surprise!
Some important life lessons...
The frustration is real with these dramas!
From The Candy Bulletin Community