This is it! Your ultimate crush finally asked you out on a date. But here's the hard part–he asked you where YOU wanted to go for your first date. Now it's up to you find a place where both of you will have a good time. Well, if you're having a hard time choosing, we've picked 10 awesome dating places to make your first date a memorable one.
1 Enchanted Kingdom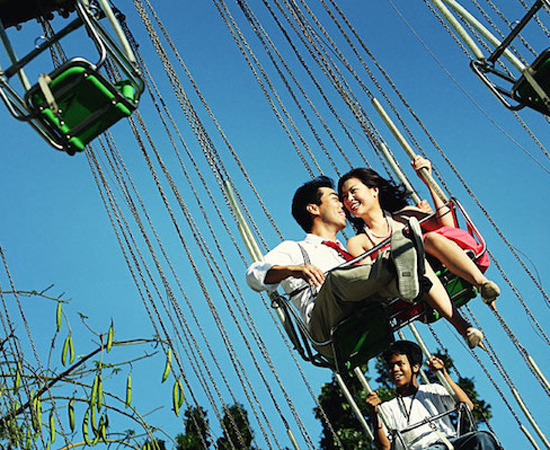 What better way to have fun with the person you're getting to know than by hanging out in a theme park? They've got a ton of rides and attractions, you'll never be bored! Enchanted Kingdom has got it all from extreme rides like Anchor's Away, the Ekstreme Tower, and the Space Shuttle to the more romantic and relaxing ones like the Swan Lake, Wheel of Fate, and the Grand Carousel. Lucky for you, they've got couple packages and group packages just in case you want to go on a double date with your bestie! Now wouldn't that be awesome?
ADVERTISEMENT - CONTINUE READING BELOW
2 Ice Skating Rink at the SM Mega Fashion Hall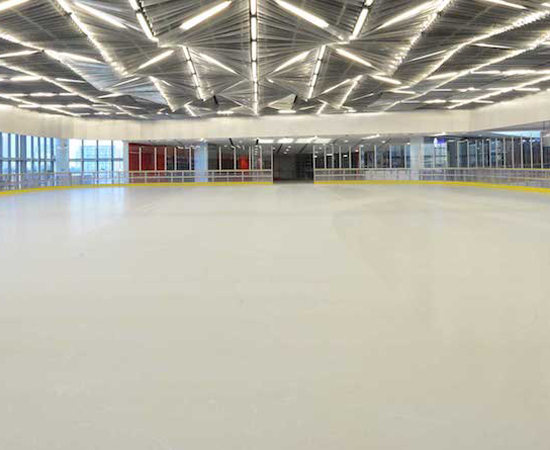 Ice skating is always a fun and cool sport to try, and it's definitely going to make a memorable first date. Experience the magic of gliding on ice and learning a new sport, and don't you worry if you get tired or hungry after a while, you can always rest, dine, and come back because your ticket is an unlimited all day pass!
3 Bowling at the SM Mega Fashion Hall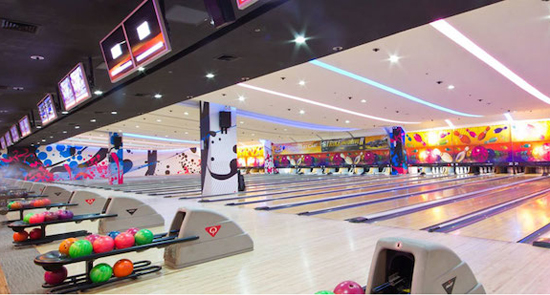 Whether you are a professional, or if it's your first time, bowling will always be a great way to bond with the people you love. And if you're really nervous for your first date, you can always make it a double date. That way, it's twice the fun! You never know, you might just be the next bowling champ.
4 4D Cinema at Bonifacio High Street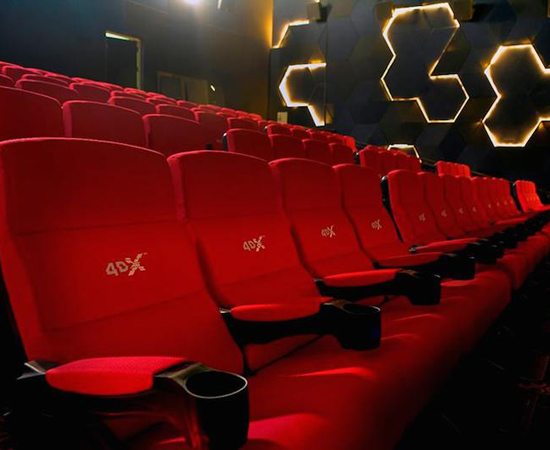 This revolutionary cinematic experience is perfect for a first date. Experience the latest chick flick or action film in 4D. Get ready to use ALL your senses as you are moved back and forth, and as all the special effects surround you and your date.
5 The Nest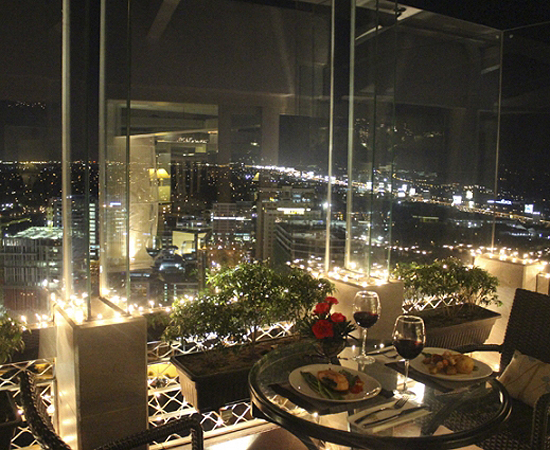 ADVERTISEMENT - CONTINUE READING BELOW
Located at the roof deck of the W Fifth Avenue Building in Fort Bonifacio, The Nest is a wonderful place to just kick back, relax, and dine with your date as a DJ mixes you some music in the background. With such a breathtaking view of the city and delectable asian and western cooking, the Nest is THE place for your first dinner date.
6 100 Revolving Restaurant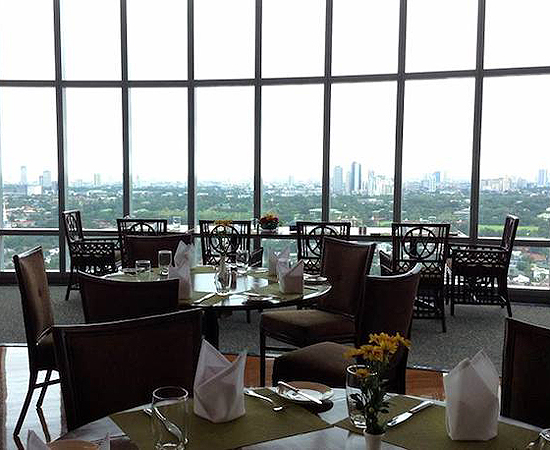 This ultra-modern, fine-dining restaurant is located at the 33rd floor of the Mercury Drug Corporate 100 Building. It is actually the outer part of the restaurant that revolves, and it takes a full two hours to make one complete turn. And if you were wondering, yes, you can ask in advance to set up the table in a more romantic manner for your first date. Aside from the view, dishes like grilled lamb chops and a la crème with mushroom and truffle will delight your tastebuds.
7 Le Jardin Manila: Cuisine de Gils of Trois Gourmands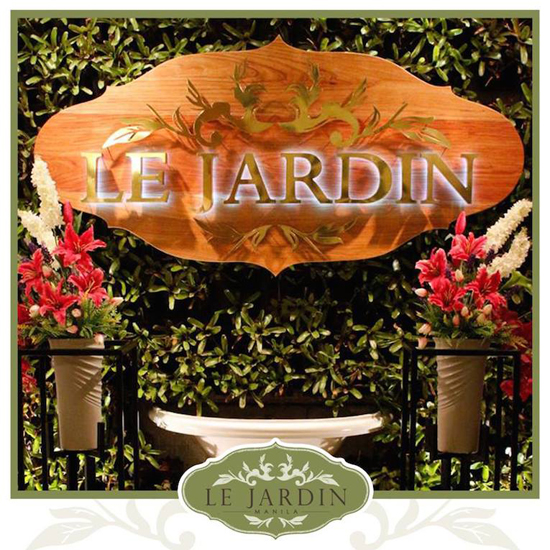 Le Jardin Manila is an authentic French restaurant located at the W Fifth building in BGC, and they serve dishes only made of the freshest ingredients. No one can deny that this is one of the most romantic French restaurants in the metro. Bon appétit, lovebirds!
8 Vieux Chalet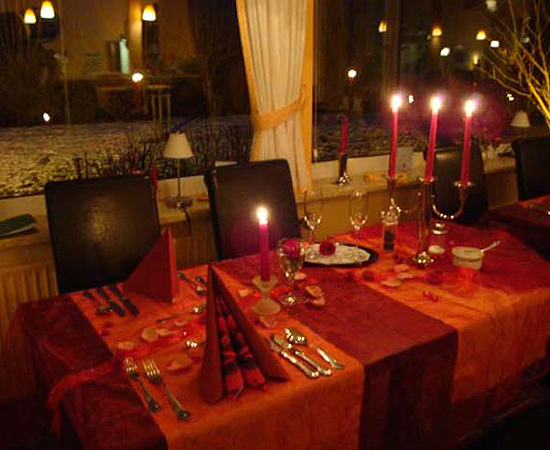 ADVERTISEMENT - CONTINUE READING BELOW
Want a quiet and romantic dinner date? Vieux Chalet is a perfect place for just that. Located in Antipolo, this quaint hideaway will make you want to stay there forever. A mouthwatering menu, a beautiful view, with excellent ambiance, what more can you ask for? Just remember to reserve your table in advance because plenty of people would want to dine here!
9 Antonio's in Tagaytay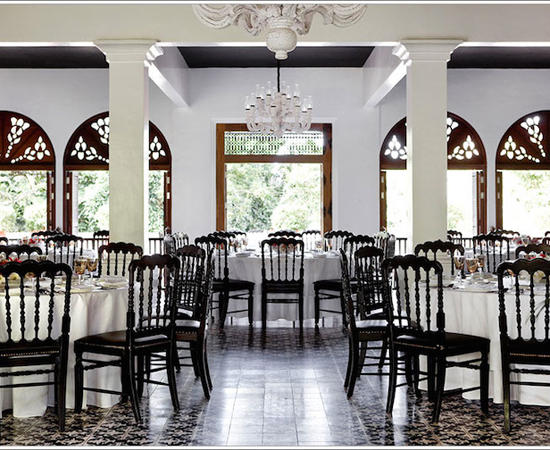 If you want to go have lunch somewhere a little more special, driving around a little over an hour to Antonio's shouldn't be a problem. You and your date will be able to dine with a breathtaking view of the Taal Lake and volcano, and stroll around in such cool weather.
10 Intramuros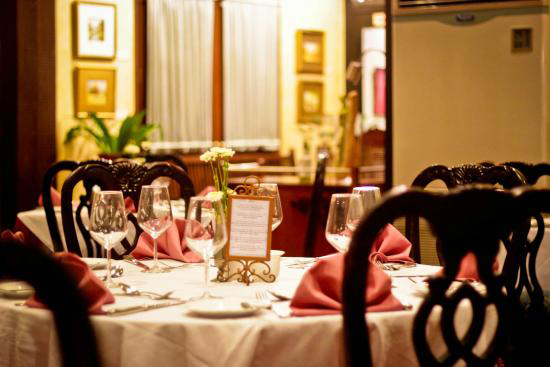 Immerse yourselves in this historical and picturesque spot, perfect for a day full of romance. Since there are so many places to go in Intramuros like checking out Jose Rizal's footsteps or pose with the life-size Chinese vendor figures in Bahay Tsinoy, you two will never get bored. And to end it all, why not dine in Ilustrado? With it's antique furniture, friendly waiters, and signature paella, who wouldn't want to give this resto a shot?
Where are you planning to go on your first date? Just tweet us @candymagdotcom or leave a comment below! We love hearing from you!