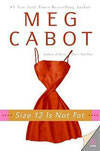 Size 12 is Not Fat by Meg Cabot
PHP 315 (NBS)
"Love your bod!" This is one of the most inspiring lessons that I have personally learned from Candy. Similarly, this is what Meg Cabot wants to convey to all girls in her series of Heather Wells Mysteries. Size 12 is Not Fat is the first of the three books which make up this exceptional series. The story is centered on a female protagonist named Heather Wells, who was a former teen sensation. She eventually lost almost everything she had, all because she gained a few pounds. As she undergoes transition, the ex-popstar turns into a detective as she tries to solve the mystery behind the death of a girl neighbor, whose body was found at the bottom of their dorm's elevator shaft. This heroine's story of determination proves that there are greater things that we can always do, no matter what the size of our dress may be.
ADVERTISEMENT - CONTINUE READING BELOW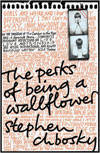 The Perks of Being a Wallflower by Stephen Chbosky
PHP 299 (NBS & FULLY BOOKED)
Peer pressure and trying to fit in are two of the most common problems that teenagers have to deal with. The plot revolves around a timid and skittish boy named Charlie, who tells his story as a letter to a "friend." In the beginning, it may seem like the only thing that Charlie had to deal with is the death of Michael, who happened to be his only friend. On the contrary, as the story goes further, Charlie is befriended by step-siblings, Sam and Patrick. These two new characters who enter Charlie's life, will be the people who will show and allow him to experience the real and crazy life of a teenager. If you're the type of person who prefers scanning books before they are made into movies, you better start reading this novel before it premieres in cinemas next, where Logan Lerman stars as Charlie!
ADVERTISEMENT - CONTINUE READING BELOW
>