Summer's gone, and the rain starts to pour in. Literally. The dull grey skies and the cold weather make staying indoors (an activity that you dreaded during the bright summer months) a welcome and agreeable idea. What better way to spend the rainy season than sitting in bed, a blanket placed across your knees, poring over a good book? Here are some entertaining reads that are great company during the bleak, listless days, and are easy on your budget: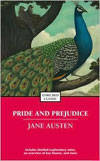 Pride and Prejudice by Jane Austen
PHP205.00 (NBS)
Austen's famous classic is one book that every teenage girl should read. Why? All the reasons are pretty much summed up in two words: Flitzwilliam. Darcy. The mysterious and brooding leading man is enough to make any girl salivate. Because, he is, after all, Mr. Darcy. Add to that a feisty heroine, witty conversations and the British scenery (who doesn't love that British accent?). It's no wonder that this book has withstood the test of time.
ADVERTISEMENT - CONTINUE READING BELOW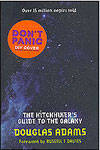 The Hitchhiker's Guide To The Galaxy by Douglas Adams
PHP455.00 (NBS)
So okay, you're just not in to all that science fiction stuff. But the Hitchhikers Guide to The Galaxy is more than just a science fiction, where you don't understand anything. It's science fiction where you don't understand anything but it enables you to laugh yourself out silly. It hasn't got much of a plot but Adam's humorous writing style and eccentric dialogues make up entirely for lack of story line, and makes it a great book to de-stress yourself. It's so awesome that it just HAD to be made in to a movie. But of course, nothing beats reading it from the pages of a book.
ADVERTISEMENT - CONTINUE READING BELOW