Very few people actually believe that love can last forever. We can't blame them because it's something that's hard to understand and comprehend because technically, forever doesn't exist for the human race. No person that exists, has existed, and will exist, can live forever to love. There is no immortality for us.
So the question is: If there is no forever for us, can it still exist? It not only can, but it does. It's something rare and difficult, sometimes even impossible to achieve. Why? Well, it takes up so much effort, time, and emotions to even come close to this ideal kind of love. It is the kind of love that is built with sincerity, fierce loyalty, and commitment. With these three key elements, love will not only be enough for you and your beloved–your love for one another will be so great that it will impact other people's lives, thus creating an infinite ripple of this rare love. It's a kind of love that is so difficult to be put into words but people still try to do. Miraculously, some do succeed.
ADVERTISEMENT - CONTINUE READING BELOW
So here are 10 books by 10 authors who make us believe in a love that can last forever or at the very least want to. We hope these make you believe, too.
ADVERTISEMENT - CONTINUE READING BELOW
1 Love, Rosie by Cecelia Ahern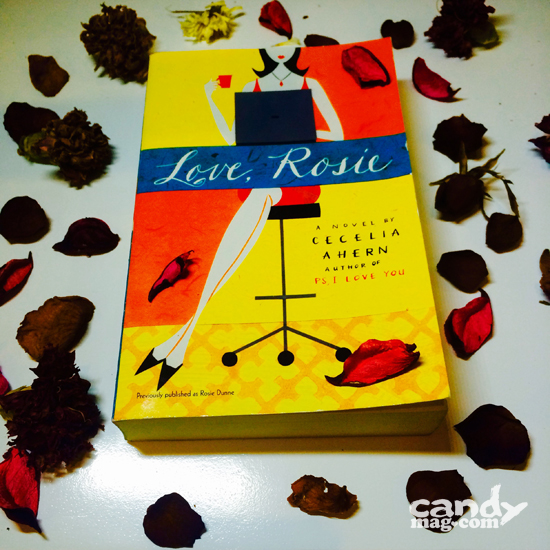 This book will keep you late at night rooting for its two protagonists to please, please, please just get together. Despite the fact that Alex and Rosie are destined to be with one another, life seems to always say no to them. That didn't matter to them though. Despite the fact that they were always thousands of miles apart or dating other people, they still had a quiet and powerful love for one another that never seemed to diminish. In fact, it was a love that was constantly growing. It just comes to show that love transcends physical intimacy, that it is something that could last a lifetime and if you're lucky, possibly forever.
ADVERTISEMENT - CONTINUE READING BELOW
2 Before Ever After, By Samantha Sotto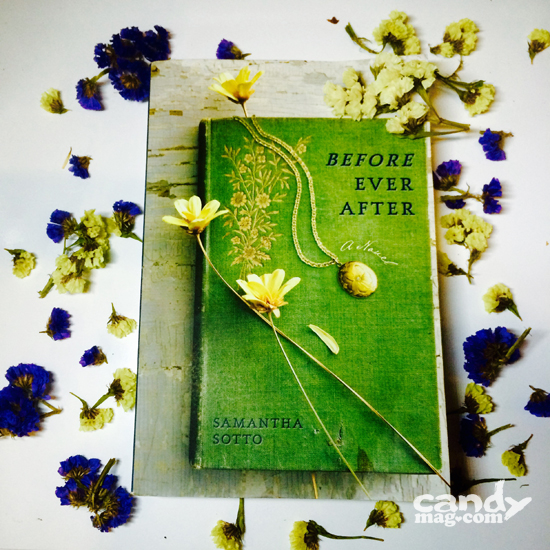 In order to believe in forever, you must look to the past and realize how it all leads up to that improbable infinity. This is one of the reasons why you'll love this book. It portrays a forever by piecing together the past. Shelley is a widow and has been leading a miserable and boring life since her husband died. That is, until a man who looks exactly like her husband shows up at her door unannounced introducing himself as Paolo, her late husband's grandchild. Mind you, Shelley is only 29 years old and her deceased husband wasn't much older than that. The surprising news doesn't just end there though. In fact, it's only just beginning. He comes bearing news that her husband is still alive. As she and Paolo travel half way around the world to locate her husband, she reminisces about the past to piece together the identity of the man she loves with every beat of her heart.
ADVERTISEMENT - CONTINUE READING BELOW
3 The Clockwork Princess, By Cassandra Clare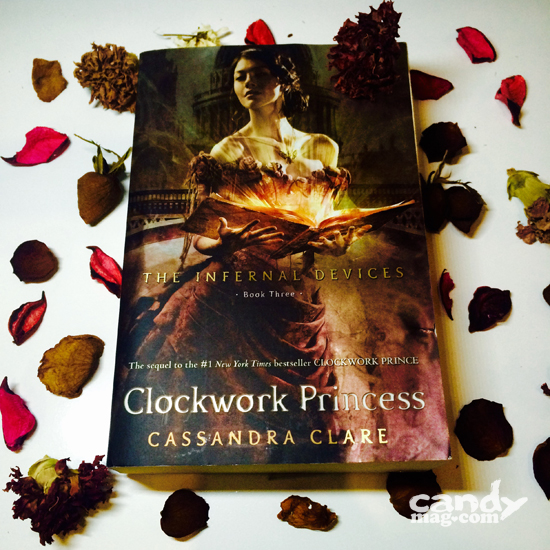 The conclusion to the heartbreaking and beautiful Infernal Devices series, the Clockwork Princess aspires to show how complex love really is and how it can last for eons. Most of the series revolves around the love triangle of Tessa, Will, and Jem. What separates it from being a cliché is how the characters react to the situation. It is truly astounding to witness the unimaginable and selfless love they all have for each other. It is a love that is so rich with passion, sincerity, honesty, and compassion that it defies even the laws of time.
ADVERTISEMENT - CONTINUE READING BELOW
4 Before I Fall, By Lauren Oliver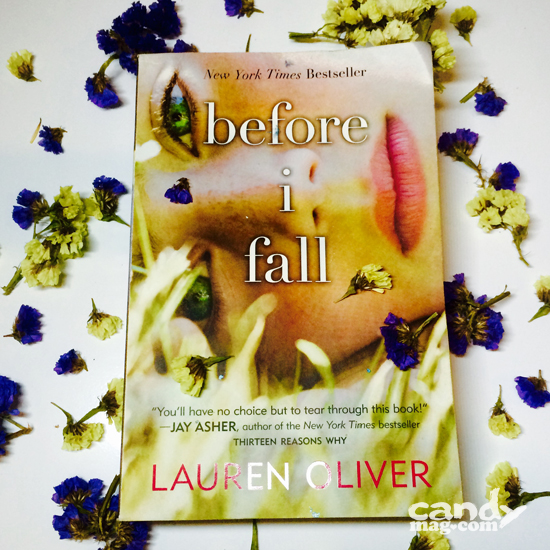 Imagine having the perfect life you always imagined for yourself but then all of it is taken away by death. Samantha thinks her life is literally over but then she wakes up again and has to relive the day of her death over and over again. In the span of 7 days, she must peel away all the perfect layers she thought her life was composed of, and see the ugly but real truth underneath. She discovers a profound meaning behind her death and leaves a breathtaking impact in the lives of those she loves. The beauty of this novel lies in its sincerity to try to tell a story that is real. The character is someone we can all relate to at one point or another, making you more inclined to believe that this kind of forever can exist.
ADVERTISEMENT - CONTINUE READING BELOW
5 The Notebook, By Nicholas Sparks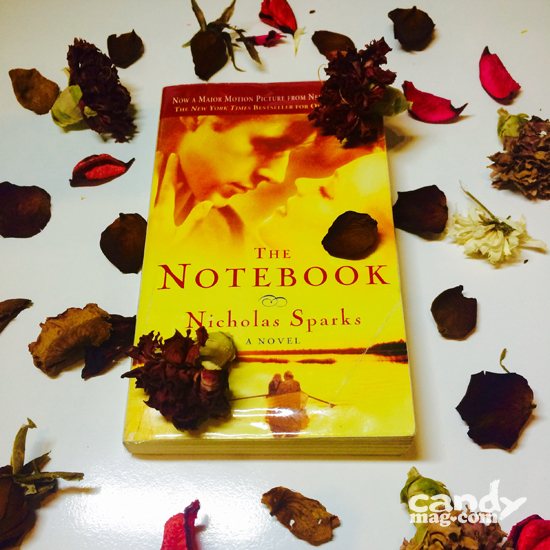 This is ~the~ romance novel. The novel your mother, best friend, and maybe even you, have read. Poor guy meets rich girl. They fall in love but are then torn apart by their social statuses. The Notebook showcases a kind of true love that is stronger than anything it is put through. I think what makes this book so special is that it's so pure and raw. It shows all the flaws of a relationship but also the potential of it becoming so much more. The novel does justice on how deeply and passionately we should love someone, dedicating all our love, life, energy, time, basically our own little forevers to them. That even if the beloved forgets due to a disease, the lover persists in loving and recreating their love story.
ADVERTISEMENT - CONTINUE READING BELOW
6 The Princess Bride, By William Goldman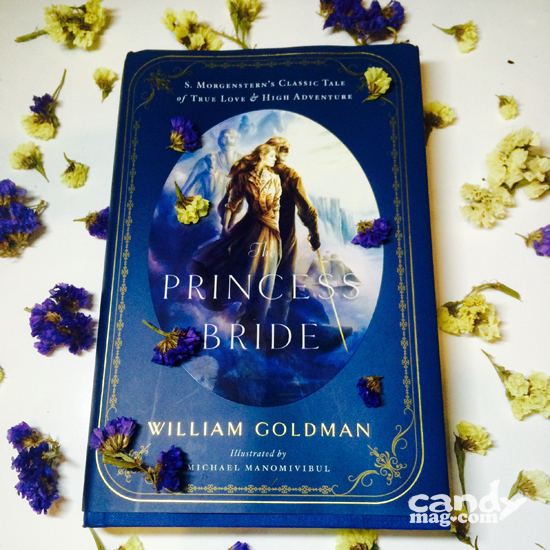 What better way is there to make someone believe in forever than by giving them a fairy tale? Some of you probably won't agree with this. Here's the thing though, The Princess Bride is not just another fairy tale. Buttercup falls for her farm boy Westley who loves her dearly and they live happily ever after. The end right? Wrong. Westley leaves to sets out to earn a fortune for him and his lover. He doesn't return for a long time and is later presumed to be killed by a dreaded pirate. Buttercup then agrees to marry Prince Humperdinck since she believes her true love is dead. She makes it clear to him that their marriage will be loveless. Days before the wedding though, she is kidnapped and is set to be killed. Upon her capture, a mysterious vagabond pirate, the same who is believed to have killed her lover, rescues her; thus beginning a tale full of adventure and romance that can withstand the test of time.
ADVERTISEMENT - CONTINUE READING BELOW
7 The Statistical Probability of Love at First Sight, By Jennifer E. Smith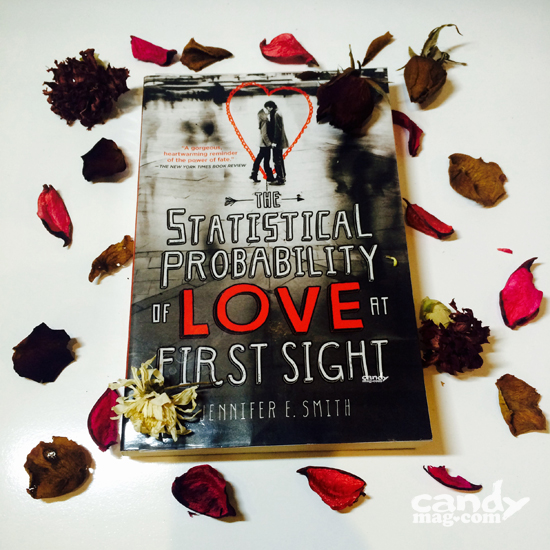 To be honest, I never expected to love this book as much as I do now. Set in JFK airport, London, and the ocean in between them, The Statistical Probability of Love at First Sight is a really charming and hopeful book. To Hadley, her life could not get any worse, she misses her flight on the way to the UK to attend her father's wedding to a woman she loathes. As fate has it though, she meets the cheeky and cute British boy, Oliver. In a span of 24 hours, they create a love story so simple and yet so meaningful. The book and even the title itself dare to hope that love can not only begin from one glance but can last beyond time itself.
ADVERTISEMENT - CONTINUE READING BELOW
8 Love You Forever, By Robert Munsch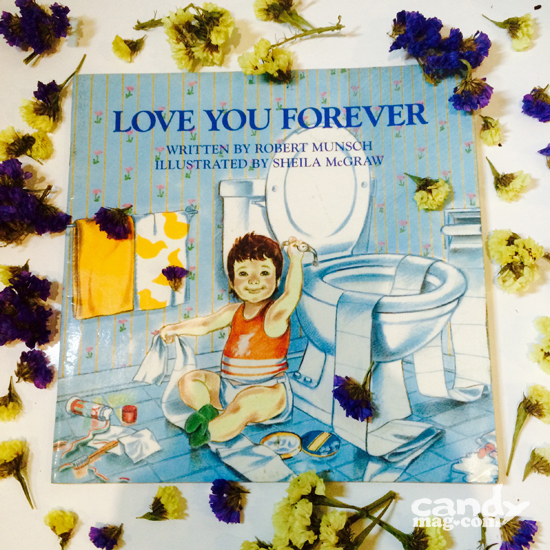 Unlike most of the books on this list, this isn't a novel. It's a children's book. But it is more than worth your 10 minutes or less of reading it. I never fail to shed a tear or two whenever I read Love You Forever. This book stands out also because the love that is really prominent here is a motherly kind of love. A mother constantly sings her son a lullaby as he sleeps throughout his life. She always proclaims that she'll love him forever, like him for always, and as long as she's living her baby he will be. The love our parents give us is hard to even put into words or to even think that we can bound it onto anything. And this kind of love isn't fiction. It's universal, constant, and timeless.
ADVERTISEMENT - CONTINUE READING BELOW
9 The Last Battle, By C.S, Lewis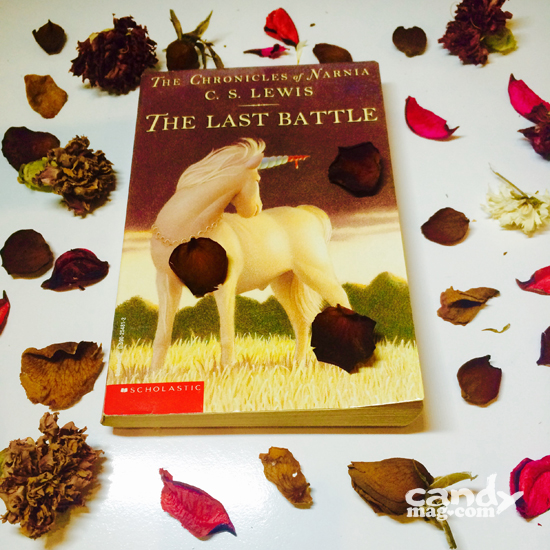 I grew up with the Chronicles of Narnia series. So this final book in the series means a lot to me. I really do recommend not only this book but of course the whole series. Never have I read a series that ends it the way C.S. Lewis ended Narnia. He crafted it in such a way that the ending and the whole series unfolded to be just the beginning of something even more beautiful and infinite. It truly aspires to be something that is greater than itself, clearly wanting people to remember how much you can love a series and how that love can stretch endlessly.
ADVERTISEMENT - CONTINUE READING BELOW
10 The Catastrophic History of You and Me, By Jess Rothenberg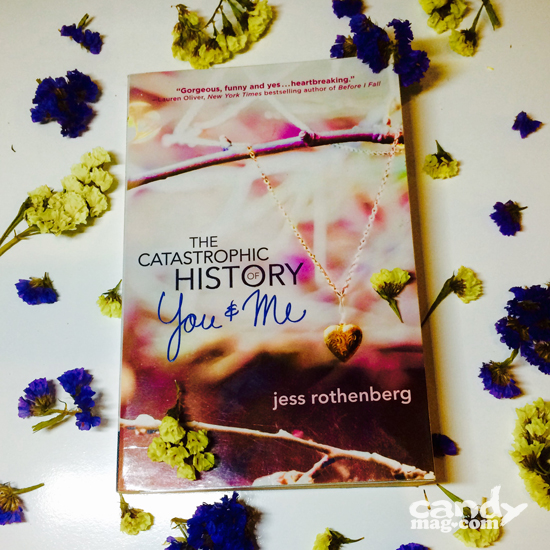 Out of all the books in this list, this particular book has a special hold on my heart. The book begins with Brie's death after her boyfriend breaks up with her and she dies from a broken heart. Her heart literally splits in half. Now she finds herself navigating the world beyond death, confused, alone, and heartbroken, she meets Patrick who guides her through the denial, anger, bargaining, sadness, and acceptance of her death. It seems to be a very simple story about death. However, the Catastrophic History of You and Me twists things and creates such a majestic telling of true love and how much people are willing to sacrifice and wait for it. It shows that love goes beyond death–that it's not capable of ending when it's true, when it's real. I want to believe that this is the definite proof that forever can exist, that this kind of love exists somewhere out there and somehow I'll find it.
ADVERTISEMENT - CONTINUE READING BELOW
Tell us what you think about or suggestions Candy Girls! Got a book about forver that you'd to recommend? Make sure you leave them in the comments section below!