Don't you just love seeing too-good-for-words shots of food on Instagram? We definitely do! Plus, we're always on the hunt for a new food-themed account we can scroll through for hours on end. But aside from giving our eyes a visual feast, we want to be able to take photos of food that are just as good or even better than the profiles of the pros. Since we know you all want the same thing too, we asked the help of Yummy's Assistant Managing Editor and Instagram photog Idge Mendiola for some tips on how to take the best possible food shots for maximum number of likes. Here's what he says:
1. Light it up. Natural light is still best when it comes to food. So if you're eating out, request for a table nearest the window. Artificial light can alter the color of your food, making it look unrealistic. Warm light can make your food look extra orange or overcooked. Fluorescent light can make it too blue, pale, and unappealing. Sometimes eating al fresco—even with this country's weather—has its perks!
2. Show the situation. As with other types of photography, taking food photos is like telling a story. So it's better to zoom out and actually show the environment around you. It's always good to let your followers know where you are, who you're with, and that you're actually eating the food you're showing them. Use props—from napkins to chairs to hands—to tell your story!
3. Master the top shot. Most dishes become extra photogenic when taken from the top. Even if it requires you to bring out a ladder, make sure to try a top shot. But remember that not all dishes are meant for top shots. Sometimes a cake taken from the top will only end up looking like a pancake. So, if there's a particular detail (height, width, texture) that's special about your food, try taking its photo from an angle. Lastly, no feet, please.
ADVERTISEMENT - CONTINUE READING BELOW
We rounded up the 10 best types of food photos on Instagram to inspire you to take the perfect food shots that will have all your followers double-tapping on your page. Just click on the gallery below to see every kind of awesome post.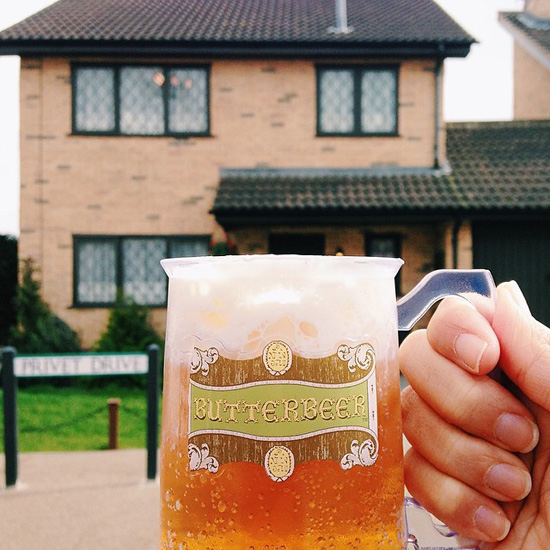 ADVERTISEMENT - CONTINUE READING BELOW