Lifestyle
10 Things that Perfectly Sum Up Your Love for Coffee
Quoted from the Gilmore Girls, no less!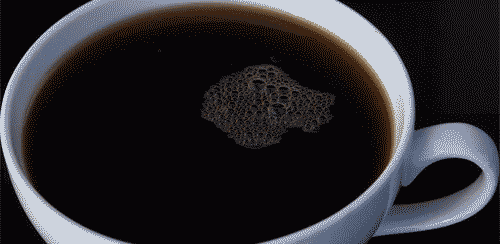 IMAGE giphy.com
If you're addicted to coffee, you know that there's nothing in this world that a good cuppa can't fix. And who better to explain this burning passion for coffee than Lorelai and Rory Gilmore, who, aside from being the poster girls for having the best mother and daughter on-screen tandem, can also easily be ambassadors for their love of java. Read through the list below to validate your ~*feelings*~ about coffee.
You need it in your system.
"This is a jumbo coffee morning. I need coffee in an I.V."
You need your coffee to be strong for you.
"I made it extra strong. It should blacken your teeth and rot your stomach."
You're willing to sell your soul for a cup of joe.
"Boy, I will say anything for a cup of coffee!"
Your addiction is beyond rehab.
"It used to be one cup, but then the coffee started tasting so good I added an afternoon jolt."
You just can't get enough.
"One bag of coffee per cup of water, right?"
Your love for it is so bad, it's blasphemous.
"Jesus, Mary, and Joseph, and the camel! This is really bad coffee!"
Desperate times call for desperate measures.
"I need coffee, whatever form you got. I haven't had it all day. I'll drink it, shoot it, eat it, snort it, whatever form it's in."
ADVERTISEMENT - CONTINUE READING BELOW
You would marry coffee if you could.
"If it was physically possible to make love to a hot beverage, this would be the one."
Coffee is a way of life.
"Coffee-coffee-coffee is a saying. Like an exaggeration. It's a funny, desperate cry for caffeine. It's just my thing."
You're useless without it.
"I stop drinking coffee, I stop doing the standing and walking and the words-putting-into-sentence doing."
Catch all episodes of Gilmore Girls on Netflix and stream Gilmore Girls: A Year in the Life right after.
While there is still a long way to go, it's become so much easier to find like-minded people who share the same cause.
It's a game for those who love to play around and break the rules.
Truth is, you don't need to spend a lot to achieve the feed of your dreams or build your portfolio.
Now's your chance to give back.
What's 'savings?' We only know 'merch.'
Feel good by smelling good, without shelling out a big chunk of your allowance!
Ward of the bad juju with the auspicious color red and the happy mouse.
Geraldine is part of Candy Rookies 2020, a group of influential and aspirational college students handpicked to represent #GenerationCandy in the year to come.
Looking to sport the long-haired look?
It's actually not an either-or situation.