Guys
Your Crush Checklist
The surefire ways to tell you're totes crushing on him.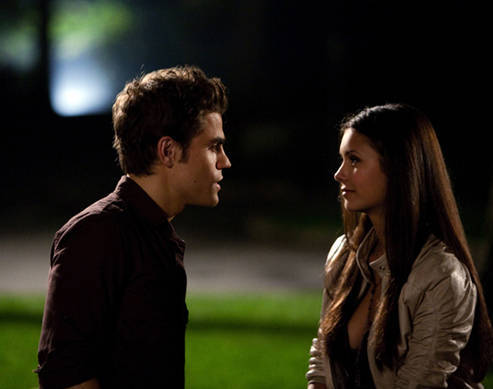 PHOTO The CW Network
Have you done most of these things? Confirmed! You're totes into him!
Research about him online. When we say get to know your crush, there's a high probability that you'll go online and take a look into his Facebook, Twitter, and/or Instagram accounts. Maybe you even visit his Facebook profile more often than you visit yours.


Research about him offline. You talk to your friends and acquaintances about him. Ask them questions. Is he dating someone? Does he like chocolates or ice cream? Where does he hang out during the weekend? Good job, Candy Girl! You're doing your homework.
Make new friends. LOLJK! Wherein his family and friends are your "new friends." Why not, right? At least you're expanding your social circle.


Know his type of girls. When you go through his Facebook account, you surely won't miss checking the accounts of his ex-girlfriends or his rumored crushes (if he's NGSB). Girl friend's got to know who she's dealing with.


Collect souvenirs. He gave you this pack of Cheetos. What do you do with the wrapper? Don't tell us you'll just throw it away! You have to keep it for times when you're feeling emo and you need to reminisce about your little moment together, or when you finally decide to use voodoo on him so he'll like you back.


Check how his last name sounds with yours. Try practicing your signature at the back of your notebook if ever you get married to him, too. If his last name sounds awkward with yours, it's a major turnoff.


Don't stop talking about him. Of course, you have to. It's a bad case of foot in mouth disease. Trying to stop yourself from talking about his smile or his eyes or how he made that three-point shot during a basketball game is like telling yourself to stop breathing.


Stage interactions. You can get an acting award for staging run-ins with your crush. "Hey! You're here, too! Do you come here often? Maybe we should have coffee some other time." *slow claps*
Boy-boggled? Maybe we can help you. Tell us about your boy dilemma in the comments or tweet us @candymagdotcom. We'd love to hear from you. :)
ADVERTISEMENT - CONTINUE READING BELOW
CONTINUE READING BELOW
Recommended Videos
Make this happen, please!
It's a savory-sweet treat that might just be your new favorite.
Admit it, you've tried it before to no avail.
Guys, there was even a Lifetime movie based on the case!
Warning: It's going to be painful!
Camille Razat has that cool French girl style.
We want to buy everything rn.
Based on their overall performance at the licensure examinations.
Can you guess what it is?
Upgrade your skincare routine!
Selfie Stickers, Vanish Mode, and more.
From The Candy Bulletin Community