Guys
You Might Have Missed These Little Signs That You're Actually in a Healthy Relationship
Relax, Candy Girls, because you and your bae are doing fine.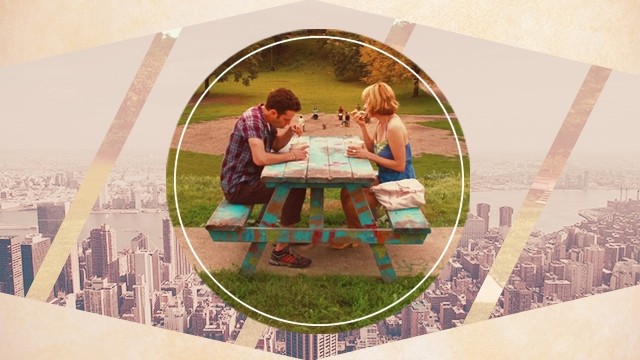 IMAGE Magnolia Pictures ART Naomi Torrecampo
There are times in a relationship when you're too focused on the bigger things that you fail to see what you have in your hands. As girls, we know you get too worried about where your relationship is going or if it's actually headed somewhere. And that's where we come in, to remind you that you should stop setting your eyes on big things and miss these little signs that you're actually doing okay with your bae. Read these signs below and let us know what you think!
You know which issues it's okay not to let him in.
You know that you still have your own lives and that there are issues in your life that doesn't include him... yet. Yes, his opinions and thoughts are important to you but at the end of the day, your own happiness and dreams are still the biggest factors for your decisions. He gets his way, too, and you really don't mind because you know that whatever road he takes, you'll still be supporting him.
Whenever you argue about something, you don't have to bring up past issues to make your point. 
You still argue and fight, of course. That's normal. But during your arguments, you focus on the current issue and resolve that. There's no need to bring up past fights just so you can prove your point, because you've completely gotten over those and have forgiven him for committing those mistakes.
Most things feel easy with him.
It's not always a good day with bae, but you find that being with him and around him feels easy; nothing feels forced or out of place. Being honest with him is easy because you can't not tell him everything. Communicating with him is easy because no matter how busy you both are, there's still a need to just hear what they have to say every day. Being with him is easy, period. There's no endless game of pushing and pulling or waiting for days to respond to a message. Somehow, somewhere along the way, you just figured out how it is to be with each other with love—and isn't that what matters in the end?
Got boy troubles you want us to help you with? Let us know in the comments or via Twitter @candymagdotcom. We'll try our very best to help. :)
\\\\\\\\\\\\\\\\\\\\\\\\\\\\\\\\\\\\\\\\\\\\\\\\\\\\\\\\\\\\\\\\\\
Get the latest updates from candy!
subscribe to our newsletter!
////////////////////////////////////////////////////////////////
You know you'll regret it.
You don't even have to leave the house!
From digital art to photography to mixed media, Filipino artists show that creativity is never lost in our people.
Skip a makeup step with these beauty goodies!
Take pretty notes and study effectively with these tips!
Wait for a love like this. A love that is good to you, for you.
Are you up for this challenge?
Can't wait to see the actual gowns!