Expectation: You like someone. He's head over heels in love with you. You live Happily Ever After.
Reality: You like someone and well, he doesn't even know you exist. If you are dying to win over your crush, then Crazy Little Thing Called Love is the movie to watch (like you haven't watched it a million times already)!
Nam is a klutzy girl who fell madly in love with the high school heartthrob, Shone (played by Candy cover boy Mario Maurer). While he could make any girl squeal and swoon, Nam had to seek advice from her friends and self-help books to get her dream guy to notice her. Sounds familiar? Yep, we know you've had your fair share of hits (mostly misses!) when it comes to getting a guy's attention. To avoid those mishaps again, accomplish everything on the list and find out how Nam got her Prince Charming!
ADVERTISEMENT - CONTINUE READING BELOW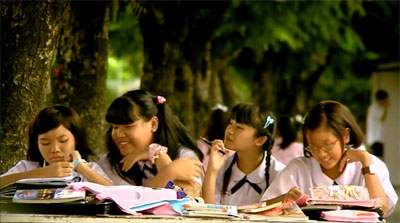 ADVERTISEMENT - CONTINUE READING BELOW