Don't you wish you could just disappear and forget everything right after a breakup? Unfortunately, the latter is not that simple, but there are ways to cushion the blow even just a little bit. Traveling is one of them. It is a great way to clear your mind and slowly heal your heart. We are not saying you're going to be 100% okay right away—because you're not—but it is a good start. Traveling will give you a good start. Here are six reasons why you should travel right after a breakup:
1 The distance will help clear your head.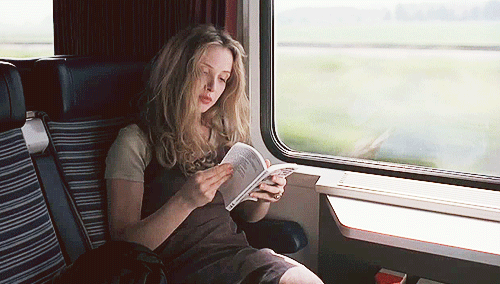 via giphy.com
ADVERTISEMENT - CONTINUE READING BELOW
When your heart gets broken, everything becomes a trigger. You'll feel like you can't escape your ex because everything will remind you of him, no matter how small and insignificant they may seem. Your favorite date restaurant, the dress he gave you, the song you first slow danced to, his best friends—all these things will haunt you despite your efforts to avoid them at all costs. This is why it's a good idea to distance yourself from that part of your life, not just emotionally, but also physically. Give yourself time to reflect and heal away from all the people and things that are causing you pain.
2 You don't have to worry about bumping into your ex.
via giphy.com
ADVERTISEMENT - CONTINUE READING BELOW
Let's face it—Manila is a small place, and the chances of you bumping into your ex in the city is pretty high, especially if you hang out with the same set of friends. Seeing him right after the breakup will be excruciatingly painful, awkward, and uncomfortable. It will also make it harder for you to let go and move on. So do yourself a favor and book yourself a ticket or take a road trip to anywhere but here, at least while it's still fresh.
3 Making new memories will help you let go of your old ones.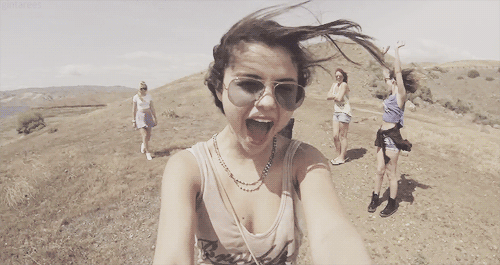 via giphy.com
ADVERTISEMENT - CONTINUE READING BELOW
Instead of torturing yourself with constant trips down memory lane, make new memories instead! It is okay to wallow the first few weeks post-breakup, but you have to force yourself to snap out of it somehow. The beauty of traveling is that it opens your eyes to a world beyond what you're accustomed to. Spontaneity is a great distraction. Don't overthink your plans—just do it. Gather your best friends and plan a day trip to Tagaytay, or go on a spa adventure with your mom in Antipolo.

4 It will expose you to new people and experiences.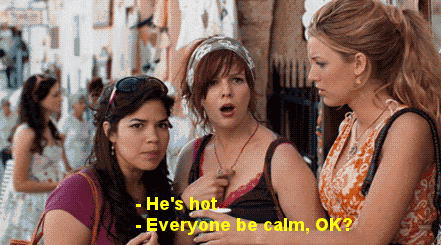 via giphy.com
ADVERTISEMENT - CONTINUE READING BELOW
When you travel, you're bound to meet other people along the way. For all you know the girl sitting next to you is going through the exact same thing you are. Don't be afraid to talk to other people. The key is to be open to everything that comes your way. If you happen to cross paths with a cute guy, there's no harm in talking to him. Just don't transfer all your pent up feelings for your ex to him. Rebounding may take your mind off your breakup, but it won't necessarily help you in the long run. Trust us, the last thing you want to do is immediately jump into another relationship.
READ: 5 of the Best Breakup Movies You Can Watch For Fun This Month
5 You will realize that there is a lot more to your life than just your relationship.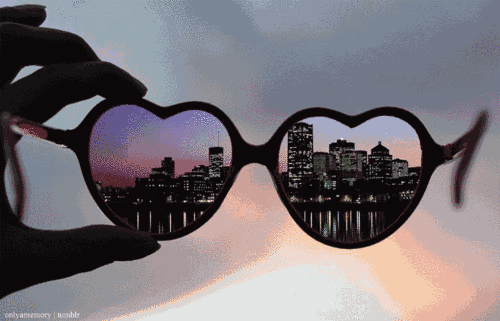 via giphy.com
ADVERTISEMENT - CONTINUE READING BELOW
It's normal to feel lost and confused at this time. When you break up with someone whose life has become so intertwined with yours, a huge void is left when things end. But instead of seeing it as a loss, consider it as an opportunity to fill the void with better and happier things. When you travel, you can work on improving yourself. Immerse yourself in the culture of your destination. Learn how to surf. Dance with the locals. Camp out and be one with nature. Go white water rafting. Climb a mountain. The possibilities are endless!
6 It will remind you that it is not the end of the world.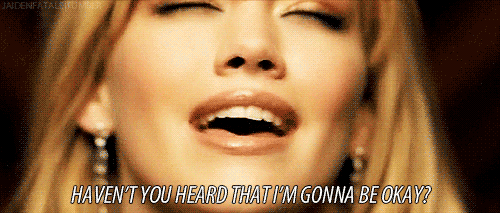 via giphy.com
ADVERTISEMENT - CONTINUE READING BELOW
The world is so much bigger than you think. We tend to limit ourselves to little love bubbles when we're in a relationship because it's familiar and comfortable. Understandably, you will feel like your world is shattered when this bubble suddenly pops, but once you find the strength to get back up and start again, you'll see that it's the beginning of a new adventure. As cliché as it sounds, a window really does open every time a door closes. You will learn to love yourself again. You can take comfort in knowing that one day you are going to wake up and realize that you are okay, and when that day comes, all the pain you endured will be nothing but a lesson learned.
Got boy troubles you want us to help you with? Let us know in the comments or tweet us @candymagdotcom. :)
ADVERTISEMENT - CONTINUE READING BELOW