These days, social media plays such an important role in our lives. It's how we stay in touch and keep ourselves updated about what's happening around us. However, whether we'd like to admit it or not, we also have the tendency to overshare online and let our feelings take centerstage. This is why after a breakup, it's really best to stay offline for a little while, and just take some time to let off some steam—to your best friend, your sister, your mom, anyone as long as it's not on the Internet. As Kelly Clarkson sings in "Since U Been Gone," "Out of sight, out of mind." Here are a few reasons why we think you really should lay off the Interwebs when you've just had your heart broken.
Harsh language. There's a saying that goes, "Once you put it online, you're putting it out there forever for everyone to see." Whether you're super in control of your privacy settings, remember that it's always so easy to get a screenshot of whatever it is you posted. Imagine years from now if your college professor or future boyfriend or your parents read what you posted. Or imagine yourself reading that years from now, would that be something you'll feel proud of.

Tumblr via

Giphy.com




Passive aggressiveness. In this day and age, people resort to posting patama quotes online just to call out on a person without actually saying their names. But G I R L, everyone knows you are talking about your ex and his new girl so just stop. There's no point really in doing that. You'll only make yourself look sad. It's better for you to move on, no matter how hard it could be.

via thats-so-meme.tumblr.com

ADVERTISEMENT - CONTINUE READING BELOW

ADVERTISEMENT - CONTINUE READING BELOW

Public humiliation. Some people really get carried away with their feelings and resort to posting on Walls of their exes begging them to come back or telling them what a bad guy they've been during the entire relationship. While most of the things you're saying may be true, you're only doing something you'd definitely regret later. Does hurting someone or calling someone a douche for the entire world to see make you feel better? No? So why do it, right?

via Pinterest

ADVERTISEMENT - CONTINUE READING BELOW

Another relapse. Seeing your ex living his life and flirting with another girl online is like pouring salt to your wounds. You should just stop looking because you're only going to hurt yourself, and you know it. Do your heart a favor and close that screen now. Delete him from your life and focus on what you can do to make you a better you.

via deadbeforedecaf.tumblr.com

ADVERTISEMENT - CONTINUE READING BELOW

What if you get back together? No one really knows what could happen in the future. Who knows, you might just get back together with your ex. But what if you've already spilled all his dirty laundry online? How do you think that makes people see you and see him? Sure, you shouldn't mind what others think of you because it's none of their business, but it's like you were the one who cracked him open and made the world to see just his bad side.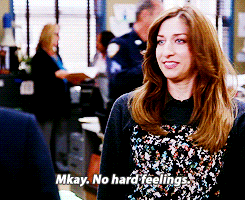 via takeustoglory.tumblr.com
ADVERTISEMENT - CONTINUE READING BELOW
If you just went through a rough breakup or a rough time and you're thisclose to posting something mean online, take a deep breath and close that window or tab or whatever. Just stay away from social media for a while so you won't do and say something you'll surely regret later.
Got tips on dealing with heartbreak you want to share with us? Let us know in the comments or tweet us @candymagdotcom. We always love hearing from you. :)