Guys
Why We All Deserve a Love as Warm as Summer
Stick to the kind of love that leaves you warm, fuzzy, and breathless.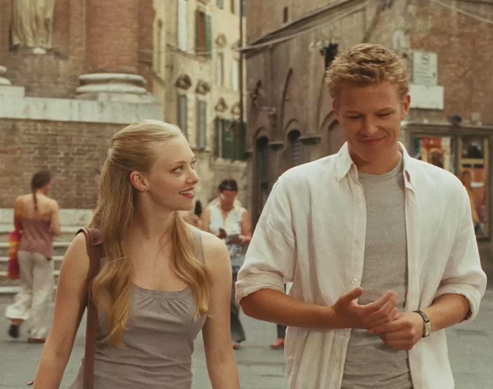 PHOTO Summit Entertainment
We've watched enough movies and read enough books to think that a love that resembles summer is not the kind of love you should pursue. Some might say that summer romances are warm, tender, and beautiful but they are also short-lived and doomed from the start. After all, summer wasn't mean to last forever, right?
The thing about summer is that everything just kind of happens—unexpectedly, by chance or even by what some would call "fate." A love as warm as summer looks nothing like the harsh and busy reality we, most of the time, dread. By the power of some dark honeysuckle magic, the sand between your toes and the smell of chlorine makes you feel like a different person. All of a sudden, you're not the person you were a week ago. You feel different because you are, in some ways, different.
READ: #MusicMonday: 10 Love Songs For Your Long Distance Relationship

ADVERTISEMENT - CONTINUE READING BELOW
A love as warm as summer teaches us that love was not meant to be measured by time, length or duration. When you find someone whose worth is incomparable, all of a sudden, it seems like nothing else will ever seem that bad. Love was meant to feel bigger than the fireworks and the butterflies—it is meant to feel like a hot summer's day in the midst of all your dark and cold days; something to keep you warm when all you're left with is the cold.
CONTINUE READING BELOW
Recommended Videos
A love as warm as summer teaches us that sometimes, all it takes is a second, a minute, or a moment to feel the way we normally would about a person three or four years. It's the kind of love that leaves you out of breath and makes you think, this is what I want out of life and I'm going to fight for it. Most of us grow up to believe that there are certain types of love we don't deserve in this world. There's always that piercing voice in your head, saying, "I don't deserve this because I'm not pretty, thin, or smart enough." When in reality, the only thing that is hindering us from a love that we truly deserve in this lifetime, is us. Listen up, Candy Girls, there are a million things you deserve out of life and a love as warm as summer is one of them.
ADVERTISEMENT - CONTINUE READING BELOW
A love as warm as summer makes us realize, that not everything beautiful in this world was built to last and maybe that's a good thing. A love as warm as summer opens our eyes to the reality that something doesn't have to last forever for it to be real.
There's a line in Justin Timberlake's "Summer Love" that goes: Summer's over for the both of us / But that doesn't mean we should give up on love. And I think we're all wise enough not to go against 2006 Justin Timberlake. So keep going, keep fighting, and don't give up on the love you undoubtedly deserve, Candy Girls.
Got stories and thoughts to share? E-mail them to us at candymagazine @gmail.com and you just might see them published here.
Guess who has a seven-ton rock in their house!
Kris Aquino kind of confirmed that she will be reprising her role as Princess Intan!
It even has a matching vintage-inspired MV!
Now, he's one of the most sought-after photographers in the local creative scene.
No need to step out for your caffeine fix!
Remember when she impersonated Frankie and 'the chicken McDo?'
"I just lost the job that I dearly love."
They're not your ordinary desk lamps.
Can you imagine the group with NINE girls instead of four?!
Satisfy your lechon cravings.
From The Candy Bulletin Community