Guys
Why Falling In Love with Your Best Friend Can Be the Best or Worst Thing That Could Happen to You
It really could go either way.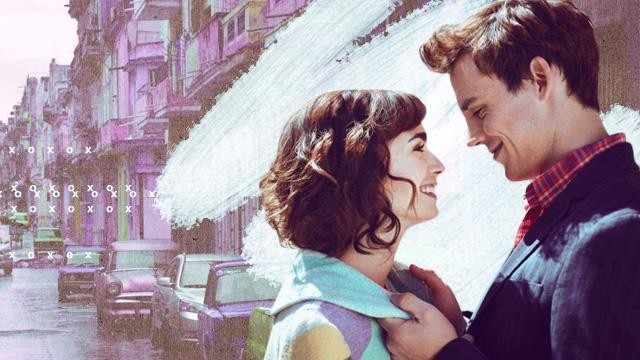 IMAGE Canyon Creek Films/Constantin Film Produktion ART Clare Magno
Falling in love is already so messy and complicated. Add that to the fact that the person you're in love with is your best friend. This is one person you can't escape from. The more you spend time with them, the more you fall for them. Every inch of your being is bursting to tell them you're hopelessly in love with them but you're terrified of whether or not they will feel the same. It's scary and possibly humiliating to tell someone you love them and not have them say it back. You shouldn't let that hold you back though from eventually telling them. Never miss the chance to tell them you love them because you might not ever get the chance to tell them. To prepare you for what is to come, here are 3 scenarios which will determine whether falling for them was the best or worst thing that could ever happen to you. 
ADVERTISEMENT - CONTINUE READING BELOW
Scenario 1: The Worst Case
He doesn't love you back.
This is a different kind of heartbreak. It's the kind that feels like it's the biggest and most cruel joke that life can throw in your face. Here is a person who knows you and you know more than anyone else in the world. You love the same things and can name by memory each other's complicated coffee orders. He can banter with your inside jokes and make you laugh like no one else can. You never get tired of each other and can pull each other out of every single sticky situation you get yourselves into. You know in your heart that both of you would be perfect for each other and it's just so utterly frustrating to you that he can't seem to see that. Deep down, you want to believe that when he smiles at you, it means something more. You want to know that when he says I love you, you're not just a sister or a friend to him, that you are the love of his life, as you believe that he is.
ADVERTISEMENT - CONTINUE READING BELOW
CONTINUE READING BELOW
Recommended Videos
Then you're there in that moment where he's telling you that he doesn't feel the same way. He's throwing at you all the consolation words that he can but in the end you both know it won't make a difference because whatever he says will never be enough for you. So you back away, let the tears take your vision, and feel the heavy weight of your heart sink until it reaches rock bottom. What makes it even worse is that you didn't just lose the person who could have been the love of your life but your best friend who means the world to you and more.
Scenario 2: The In-Between
He loves you back but it doesn't work out in the end.
You're feeling triumphant because you got your prince charming and you know how this story is supposed to end. You got your fairy tale and everything in the world seems like it's finally coming into place. Happily Ever After should be where everything comes to a close but it doesn't. For a while, you're living the dream and you're both happy. Sunny skies on endless days but then the skies start turning gray and the days don't seem as endless as they used to. You break up for a multitude of reasons both of you aren't really sure of. The happy ending is shattered right there in front of your eyes. You're even more broken than when you started. The love of your life turned out to be just another stop in your story and that's okay. You may have lost your best friend and partner but you gained a lesson somewhere in there.
ADVERTISEMENT - CONTINUE READING BELOW
The best thing about this is that you're never going to be thinking about the what ifs of your relationship. You both loved each other but you just weren't right for each other. Maybe there will be regrets here and there but in the end you'll be okay, better than never knowing what could have been with the both of you.
Scenario 3: The Best Case
He loves you back and you get your happily ever after
You are the lucky one. You chose and are still choosing to love one another. Your happy ending awaits, sort of. It will be up to the two of you whether or not youboth will be end game. A lot of people say that whoever you're going to end up with is predestined for you. It's fate and destiny, they say. That is not true. The reality is only you and your partner can choose whether or not you both will be together. Love is a choice and it always will be. So if you want your Happily Ever After, choose.
ADVERTISEMENT - CONTINUE READING BELOW
What are other women empowering moments you remember?
Get to know Dani Go in this Q&A with Candymag.com
Netflix's Moxie is all about finding your voice. *Spoiler alert if you haven't seen it yet*
It seems Pasig City residents are eager to work with the LGU!
We take a look at some of the most inspiring fictional women locally and internationally.
'Mom and I have worked so hard to get to where I'm at.'
It's all thanks for their common love for making coffee.
They once received a lot of hate for their dark skin, but they rose above it and are now leading the shift in society's beauty standards.
First of all, you will be laughing so hard with each episode. Surprise!
Some important life lessons...
The frustration is real with these dramas!
From The Candy Bulletin Community