Guys
Why Books Are Better Than Boys
Because isn't that how things are supposed to be?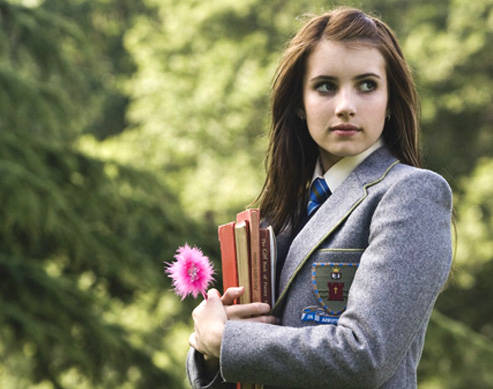 PHOTO Relativity Media
Before you close this window and move on to reading another awesome feature from Candymag.com, please hear us out first.
Our parents always tell us that books should always come before boys, and we totes agree—and not just because, obviously, education always comes first. Here are a few more reasons why:
Books won't break your heart. Okay, they do sometimes. But the good thing about getting a C in your quizzes and exams is that you learn the lesson and you can always do better next time. With boys? Pfft. Sometimes all you get is one chance, regardless of how many nuggets of wisdom you've gathered along the way. They break your heart and you're bound to nurse your wounds and scars for the next months and even years.


Books are easier to understand. They say what they mean, and they mean what they say. You don't have to doubt what each theory and concept in your Chemistry book means. You don't have to overthink, make ridiculous and hilarious assumptions, or attempt (and fail!) to read between the lines.


Books will like you back. If you give your books enough time and attention before an exam, you get the grades you deserve. You know what you signed up for when you gave your all for a project or a homework. But with boys? No matter how much you try to win them over, if they don't like you, it's just not going to happen. *sob*


Books don't require you to look put together on a date. "We want you to be yourself," says the guy you're going out with. Yeah, right. You know there's an 80% chance that he's going to annoy the life out of you when he sees a zit on your face or when you fail to comb your hair before going out of the house. Books? On lazy Saturday mornings, you can have a date with them without taking a shower or washing your oily morning face.


Books can be with you anytime, anywhere. You can carry them in your bags, or have their concepts etched in your hearts and your minds. If you're feeling a little bored, you can take your books out and read to your heart's content. Books don't tell you to wait a few more minutes when you need them, just because they're still playing NBA Live or Dota. Yes, guys,we just went there.
See? Books are really better than boys! LOLJK! Who are you kidding? No matter how many times guys break your hearts and make you cry, you still love them. It's all about striking a balance between your studies and that guy you're seriously in like with. But since it's the finals month, promise yourself that you'll allot a bigger amount of time for your studies—because that's how it's supposed to be (just wait 'til you finish college, you can prioritize boy-ology above anything else by then, hahaha). Good luck on your exams, dear Candy Girls!
ADVERTISEMENT - CONTINUE READING BELOW
CONTINUE READING BELOW
Recommended Videos
Got boy problems? Maybe we can help. Tell us about them in the comments or tweet us @candymagdotcom. We'd love to hear from you. :)
He majored in Civil Engineering and wants to build a big home for his family.
As well as students of state colleges and vocational schools.
Maybe get one for yourself, too?
Looks like Anthony Bridgerton will be the focal point of the new season.
Need a bit more scandal and intrigue in your life?
The four universities have released a joint statement.
Yes, a mainstream romance about two Filipinas falling in love. And it's really good.
Find out what the universe has to say about you.
Some started with zero entrepreneurial experience and knowledge!
Red wine in a scented candle? *Adds to cart*
Is Pepe Herrera Toni Gonzaga's leading man?
In this episode of Made It, Nina talks about starting a business as a college student and eventually growing her brand into what it is now.
From The Candy Bulletin Community