Guys
What Your Type of Breakup Says About You
Dumper or dumpee-decisions and choices are everything.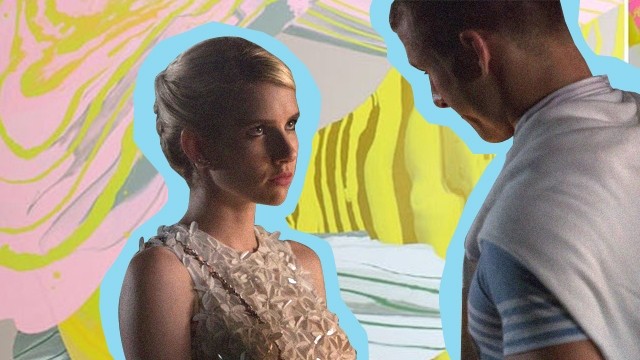 ART Trixie Ison
Breakups are hard—there's no way to sugarcoat telling someone you don't love them anymore. Should I just text him? Should I just leave him alone until he gets the message?
The way you break up with someone says more about you than the relationship you are in so you must tread carefully. There are probably a million ways to break up with someone but here's a few:
Ghosting.
No texts, no calls, no nothing. To leave without explanation is one of the worst ways to leave because a) it doesn't give either of you any closure, b) it's immature and c) it leaves him wondering if there's anything wrong with him.
What It Says About You: You're afraid of hurting someone else's feelings. You have a fear of confrontation and conflict so the way you deal with a problem if by refusing to acknowledge it's there.
Cheating.
The coward's way out—you were so afraid of confronting the problem head-on that you stabbed him in the back. Cheaters try to justify by putting the blame on the person they're with, or how bad the relationship was.
ADVERTISEMENT - CONTINUE READING BELOW
What It Says About You: You're dishonest. You would rather choose the easy way out because it's more convenient for you and your feelings. Truth is, cheating is a choice—one that renders you incapable of taking a relationship forward.
CONTINUE READING BELOW
Recommended Videos
Texting.
The semi-coward's way out—when you know you have to break it off but you're not confident doing it in person. When you break up with someone through text, you're basically saying that this is what the relationship means to you: a few words and an emoji.
What It Says About You: You don't have the decency to do it straight. You're reducing your relationship into something so fragile, it could be destroyed by a text.
Secondhand news.
Deciding to let someone else break the news because you couldn't do it yourself. This type of breakup is worse than ghosting mainly because it's just downright insulting to your partner—someone knew more about the relationship he is was in then he did.
ADVERTISEMENT - CONTINUE READING BELOW
What It Says About You: You didn't want to carry the burden of hurting him so you had someone else do it for you. Not only is it a selfish way to breakup with someone, but it's also petty.
Let's-Stay-Friends.
It's difficult to look at someone they love(d) and think, "We're better off as friends." In a sense, it's a safe breakup because it gives you this false sense of comfort that this breakup isn't 100% real. You'd think that "let's stay friends" means floating in the same social circle, and maintaining contact when in reality, "let's stay friends" entails constant hesitation and not knowing whether it's okay to text him, to call him or to even like his Instagram pic. Post-breakup, it becomes a series of "I hope things won't become awkward but it probably will."
What It Says About You: You're 50/50 about the breakup—part of you doesn't want him out of our life completely but part of you isn't happy being with him anymore.
ADVERTISEMENT - CONTINUE READING BELOW
They say that the way you end things with someone shows to what extent you actually really care about them. It's not a matter of whether or not you're still in love with them. The best advice is to just be honest. Be honest with the person, and be honest with yourself. If you don't think the relationship is good for the both of you anymore, then say so. If you've lost the feeling of love, then tell him. Bottom line is, what's left unsaid often hurts more than what is.
Athletic brains and academic brawn in one complete package
Proper planning and online hunting are ~key~.
This is PE in the new normal.
In an interview with Candy, STI College Dasmarinas' Deputy Administrator spoke about the struggles they've encountered amid the pandemic.
The closures are caused by the coronavirus pandemic.
She's also a producer for the film.
The sacks were bought from bakeries in Palawan.
Watch them while you can!
But you still need a travel pass if you're coming from Metro Manila.
And she's now one of the local artists featured in PARADISE RISING's debut mixtape.
The vlogger shared how he had been doing after undergoing three chemotherapy sessions.
From The Candy Bulletin Community