Guys
What We Can Learn from This First Date Gone So Wrong
This Twitter user overheard a couple on a not-so-nice date. Yikes!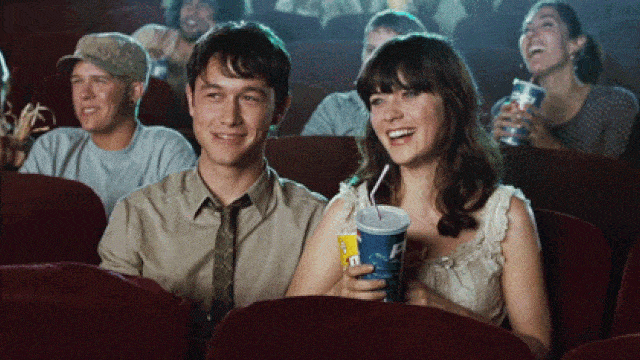 IMAGE Fox Searchlight/Giphy
Every now and then, we stumble upon stories on the internet about dates that go horribly wrong. They're usually documented by people who happen to catch them in restaurants and overhear their conversations. That's what exactly happened to a couple that Twitter user Kelly Fine (@KellyeFine) talked about in a series of tweets! (via Dolly.com.au)
It's not only a story about one of the worst dates ever, but a story we can all learn from. Read a few thoughts we've had while going through her tweets below, a few things we can apply when going on dates.
First, don't let a guy dictate what you're supposed to order from the menu. You have the freedom to order whatever you want—unless he's paying then be mindful of your date's budget. Even then, it would really be rude to order for the person you're with without consulting them first. That's so inconsiderate.
ADVERTISEMENT - CONTINUE READING BELOW
There's a couple on their first date at this sushi place and the guy announced "I don't look at menus. And I'm ordering for us." Girl.

— Kelly Fine (@KellyeFine) November 17, 2016
Consider this a red flag: His rudeness toward the waiter or the people who serve you. It's been said so many times before, but the way we treat people we don't know says so much about the kind of character we have. If he's not pleased, he could be polite at the very least. :(
Now he's asking the sushi chefs if they have different fish. They don't have what he wants, which is "going to be a major problem."

— Kelly Fine (@KellyeFine) November 17, 2016
He asked for deep fried shrimp heads. They don't have it.
Waitress: do you want a menu sir?
The man and I together: I don't look at menus

— Kelly Fine (@KellyeFine) November 17, 2016
One major red flag: if he's rude to you and to the people that matter to you. Leave. ASAP. It's no secret that we won't always get along with our significant other's (SO) family, but remember to respect them and treat them kindly because they're important to your SO. Hurting them means also hurting your bae in some way.
He's been telling some story about some woman that is a "big bitch" and I think it's her mom???? Are they married?? Her hands are crossed!

— Kelly Fine (@KellyeFine) November 17, 2016
Lastly, this is no way to treat someone who's special to you.
Wow I'm not sure what I missed but he said "This is why you're both miserable. Put that in the back of your little head."

— Kelly Fine (@KellyeFine) November 17, 2016
Their food came.
Her: will you tell me what this is?
Him: no, you just eat it.

— Kelly Fine (@KellyeFine) November 17, 2016
She tried to use chopsticks again and this time he said "DON'T EMBARRASS ME"

— Kelly Fine (@KellyeFine) November 17, 2016
We know we're not getting all the deets about why they've gone out on a date or what they're talking about. And we hope that even though this conversation happened between the two, we sincerely hope it went fine between them.
ADVERTISEMENT - CONTINUE READING BELOW
Got guy troubles you want us to help you with? Leave a comment below or talk to us via Twitter @candymagdotcom. We'll try our very best to help. :)
Fast cars and dark roads don't mix.
BTS' agency already made the official announcement.
The deep red lipstick shade flatters all skin tones!
The 19-year-old dancer also appeared in the music video and on Jimmy Fallon's show along with her dance crew The Lab!
This is straight out of a teleserye!
It'll be available in five cute colors!
Sometimes, it only takes a few simple additions to brighten up your area and inspire you to stay productive.
Aside from IU, heavyweight groups like BTS, BLACKPINK, TWICE, and BIGBANG are also on the list!
Both the shop and its drinks are too pink and pretty!