You may not see it coming, you may not realize that it's actually happening, and you may deny it even when you know it's true. One day you just wake up and you don't feel the same anymore. You wonder how the warm, fuzzy, amazing feeling slipped away without you even noticing. You feel terrible because the love that once consumed you completely cannot be found and you feel as lost as that love. We get you totally Candy Girl, and we're here to help with some tips on what you do when you fall out of love.
1 Communicate with each other.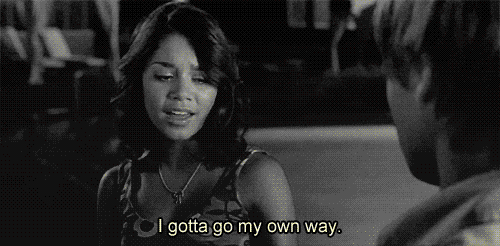 via perezhilton.com
ADVERTISEMENT - CONTINUE READING BELOW
It's important that you sit down and talk with your guy. You'll only be hurting him and yourself more by ignoring the fact that the love's just not there anymore. Keeping communication lines open can even give you the chance to work things out, may it be for another try or for the closure you both need.
2 Be honest.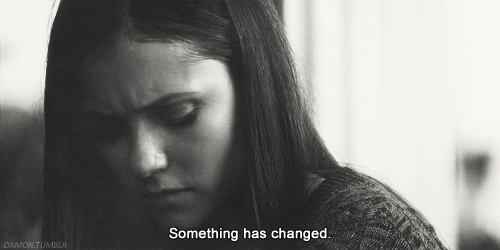 via collegetimes.com
ADVERTISEMENT - CONTINUE READING BELOW
Please skip the "it's not you, it's me" and all other clichés. Don't try to sugarcoat everything and just be honest with how you feel. We know that this won't be easy because you would hate to see someone's heart break in front of you but just imagine yourself on the other end of the situation. Wouldn't you want to just know the truth? It may cause one massive heartbreak but it will save your guy from going crazy thinking about what went wrong and blaming himself in the future.
3 Don't beat yourself up.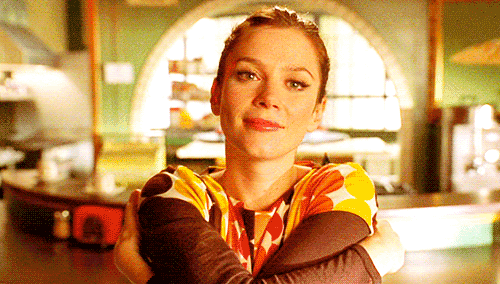 via hospicetherapist.tumblr.com
ADVERTISEMENT - CONTINUE READING BELOW
Know that your feelings did not change overnight and that you didn't want this to happen to both of you. What you had was something beautiful and it also breaks your heart to let it go, so don't be too hard on yourself or blame yourself for what's happening now.
4 Don't be cynical about love.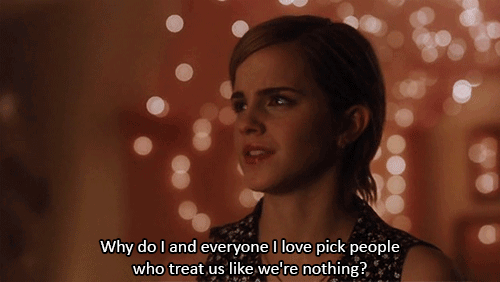 via aboutlifeandlove.com
ADVERTISEMENT - CONTINUE READING BELOW
You might start to have the belief that "forever" doesn't exist because your love failed to last. You might also think that you don't deserve love because you decided to let go of a person who loves you so much. Stop right there and don't turn into someone cynical of love.
5 Give yourself time.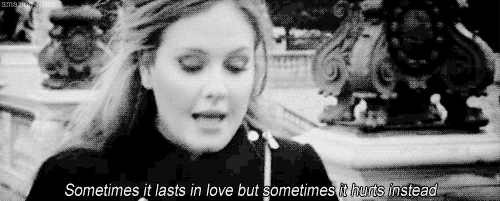 via thoughtcatalog.com
ADVERTISEMENT - CONTINUE READING BELOW
Don't jump right back to the dating scene. Take some time to heal and learn from your previous relationship. Rediscover who you are without another person having to define you. You may feel afraid and lost venturing out alone for the first time in so long, but you owe this to yourself.
6 Don't be afraid to love again.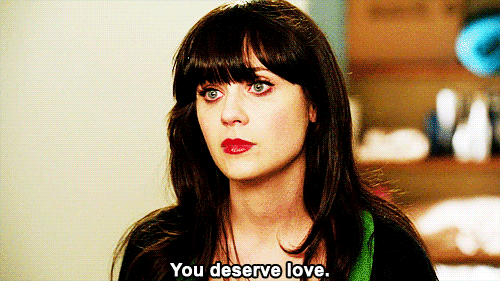 via songlyrics.com
ADVERTISEMENT - CONTINUE READING BELOW
You may think that you threw your one shot at true love down the drain but know that that's not true. One day, when you're ready, do give love another try. You may commit the same mistakes and you can get your heart broken to pieces again. Love may make you feel defeated at times, but remember that we never lose in love; we win so much more than we deserve and that makes it so worth it.
Some love make the long run, some love are just not meant to last forever but they're love all the same. Don't think that you never loved enough, because you loved with all you've got. Too bad it just wasn't enough to make it to forever. Don't think you never tried to keep the love alive because you know deep down that you did.