Guys
What to Do When the Kilig Just Isn't There Anymore
Feelings will change over time.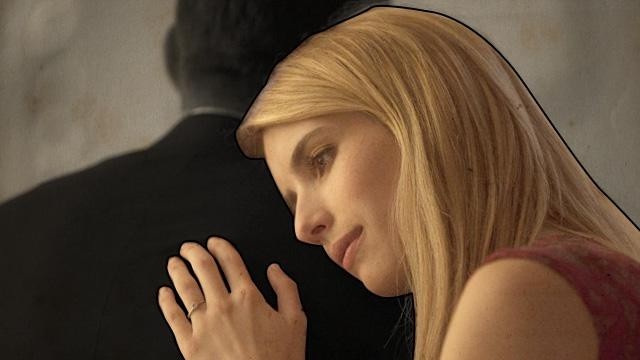 IMAGE Rabbit Bandini Productions
You've been with this amazing guy for a while now. You feel like talking to him every second of every day. You want to see him all the time, and you already miss him even if he's just next to you. You call each other upon waking up and before going to sleep, and you dread the moment he says goodbye to go home.
That was months ago. Now, you feel that things are different and that you're starting to drift apart. You don't know if you still love him, and even doubt if you're doing enough to make him happy and contented to be by your side. Is there anything wrong with you, with him, and your relationship?
The amount of kilig isn't the same and the butterflies fluttering in your stomach have gone away. There is nothing wrong. It's just how relationships flow as time goes by, so hang in there because you and your bae are going to be fine. If you feel like it's just not the same anymore, take the time to evaluate everything and ask yourself if what you have is worth working on.
And then after, instead of doubting yourself and moping around, continue with your efforts to connect with him—wish him a good day and a good night's rest, tell him you thought of him during a random time of the day because you saw his friend or you saw a meme, continue talking to him and be patient. 
During your time apart, make good use of the time and space you have. Allow each other enough room to grow as individuals. Do your hobbies, take language classes, meet your barkada, go out of town for a short trip. The feeling of missing your partner is necessary to keep your relationship strong. Chances are, you and your bae might have been so used to having each other around that there's no excitement anymore.
Let him miss you. Allow yourself to miss him.
Be spontaneous. Ask him if you can eat somewhere new instead of eating in your favorite restaurant. Visit new places, try new things together. You just need a relationship refresher and something that will get you out of your relationship routine. Experiencing new things for the first time together will allow both of you to make new memories and grow together, too.
That feeling that the kilig is gone isn't reason to give up on your relationship or on your bae. It is not a reason to go looking for the kilig in someone else. That feeling, those butterflies in your stomach will be gone for sure after a few months, but just because it doesn't feel the same anymore doesn't mean that he's not the same person you said yes to a year or two ago. Accept that things will change and that people grow. Choose to stay by his side and to stay in the relationship because, after all, love is a choice and not a feeling.
ADVERTISEMENT - CONTINUE READING BELOW
\\\\\\\\\\\\\\\\\\\\\\\\\\\\\\\\\\\\\\\\\\\\\\\\\\\\\\\\\\\\\\\\\\
Get the latest updates from candy!
subscribe to our newsletter!
////////////////////////////////////////////////////////////////
Skip a makeup step with these beauty goodies!
Take pretty notes and study effectively with these tips!
Wait for a love like this. A love that is good to you, for you.
Are you up for this challenge?
Can't wait to see the actual gowns!
The up-and-coming musicians and childhood friends talk about their music, creative process, and why it's important to be woke.
Because when it comes to a great lip game, there's really no need to splurge!
A different language sheds new light on everyday terms.