There are girls who get it right the first time. There are girls who get it right during the second or third try. And there are some who are willing to spend their whole lives looking for one.
Yup, Mr. Right is that hard to find. No worries, though, we've researched (more of checked some of your posts in TeenTalk) and rounded up the signs you need to see to know he's Mr. Right.
1. Your parents, family, and friends approve of him.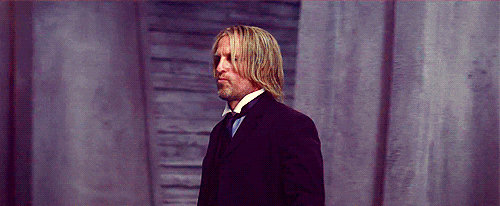 via giphy.com
ADVERTISEMENT - CONTINUE READING BELOW
He cannot please everybody, but he should at least please most of the important people in your life—the people whose opinions you value most. If most of your loved ones don't approve of him, then something might have ticked them off. You might want to take things slow with your guy or ask your loved-ones why they think of him that way.
2. He treats you well.
via filmingifs.tumblr.com
We know the books, movies, or TV series make it look romantic to be with a guy who takes you for granted, treats you like you're nothing, or makes you feel inadequate. But if he really loved you, why would he make you feel like trash? Mr. Right should treat you well, support you, and inspire you to chase your dreams.
3. He has dreams and goals, and he's working on them.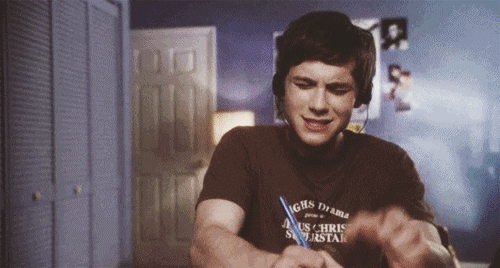 via giphy.com
ADVERTISEMENT - CONTINUE READING BELOW
You should inspire each other to do well in school and in life. Does he want and strive to be better in school, work on getting into the college of his choice, or just be a better version of himself? If he is, then you are one lucky gal.
4. He allows you to be yourself.
via geegiivesyouwiings.tumblr.com
ADVERTISEMENT - CONTINUE READING BELOW
Not that you need his permission to, but Mr. Right should make you feel that it's okay if you go online on Skype without washing your face or allow you to laugh without covering your mouth or eat more than three meals a day. He shouldn't make you feel sorry for caring too much, being super competitive in that volleyball game in PE class, or dancing awkwardly to his favorite song.
5. He comes along and you just know.
via loveinourheart.tumblr.com
ADVERTISEMENT - CONTINUE READING BELOW
Know that there isn't really a single standard of Mr. Right, that he may not have all the qualities you want in a guy but he is Mr. Right For You. And know this: that even if he burps loudly after eating, even if he is a big dork, even if he has the biggest tummy in the history of biggest tummies in the world, when he comes along, you'll just know. In your heart, you'll know.
Tell us about your kind of Mr. Right, Candy Girls! Leave a comment below or tweet us @candymagdotcom. We'd love to hear from you. :)