Guys
What It Really Feels Like to Be Rejected by Your Boy Best Friend
?He broke my heart without him even knowing.?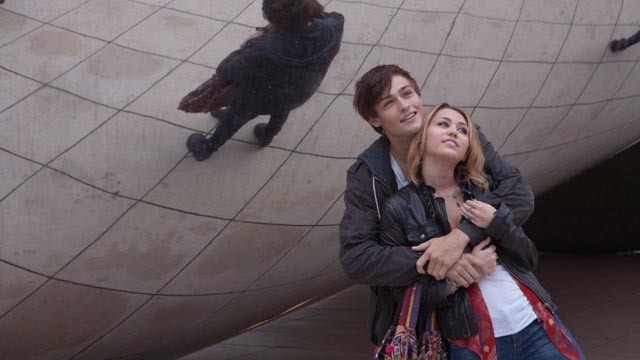 PHOTO Lionsgate
I met James* during my junior year in high school. He was funny, a bit loud, and really, really tall. In class, we sat a few chairs away, and whenever he didn't understand the lesson, he would ask me to explain everything. James was like a 19-year-old-looking guy with a mind of a 5 year old, but even with his lack of common sense, I found him adorable. 
After a few months, things were going well for me at school. I made new friends and James became my best boy bud. We would talk about anything under the sun—from sports, to crushes, and everything in between. I was comfortable talking to him and I know he felt the same with me.
Slowly, I felt it. I tried to stop whatever I was feeling because I know deep down in my heart that he only sees me as a friend. Those late night conversations and physical contact were done as a friend and nothing more, nothing less. I felt my heart break a bit. It was wrong to have these feelings but they were getting stronger the more I push them away.
I decided that I have to keep my feelings in check, I did what any girl best friend who has fallen for her boy best bud would do—avoid him. And then one day, I finally decided to tell him what I feel to just get it out of my chest, and of course I was wondering what he felt about me—if those long stares and sly smile meant anything else.
But before I could open my mouth, he spoke: "Hey, could you help me with Krystal*?"
My heart dropped to the floor. I felt my eyes water but I tried my best to fight back the tears. He looked at me with hopeful eyes and all I could say was, "Sure."
He left happily knowing that I got his back but what he didn't know was that he broke my heart without him even knowing it.
It kept me up all night. My mind wandered around and my feelings were all over the place. I started to question myself—for not being good enough to even gain the slightest adoration from this boy who at that point, I would risk everything for.
The next day, I helped him prepare for his big confession. Unfortunately, it wasn't only me crying at the end of the day because he was rejected, too.
ADVERTISEMENT - CONTINUE READING BELOW
I didn't know what hurt more: being unknowingly rejected by your boy best friend or seeing him get dumped right in front of me, either way, I set my feelings aside and hugged him tight. It was then that I realized that maybe some people are just not meant to be.
Getting my heart broken by a boy I once loved taught me to be strong despite the struggles I faced in high school.  You hold the key to your happiness, and you shouldn't let that one heartbreak pull you down.
* Names have been changed.
\\\\\\\\\\\\\\\\\\\\\\\\\\\\\\\\\\\\\\\\\\\\\\\\\\\\\\\\\\\\\\\\\\
Get the latest updates from candy!
subscribe to our newsletter!
////////////////////////////////////////////////////////////////
Skip a makeup step with these beauty goodies!
Take pretty notes and study effectively with these tips!
Wait for a love like this. A love that is good to you, for you.
Are you up for this challenge?
Can't wait to see the actual gowns!
The up-and-coming musicians and childhood friends talk about their music, creative process, and why it's important to be woke.
Because when it comes to a great lip game, there's really no need to splurge!
A different language sheds new light on everyday terms.