Guys
What If Your Boyfriend From High School Isn't Going to the Same College As You?
How do you deal when bae is studying in a different school?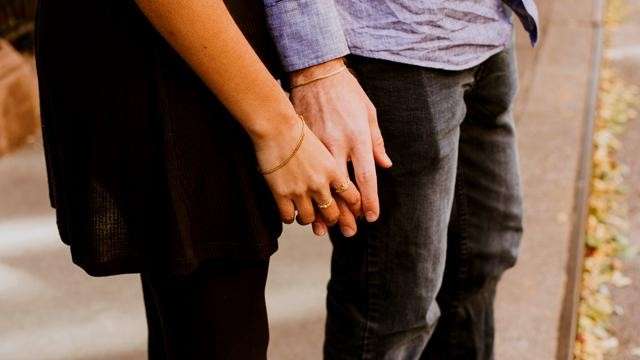 IMAGE Elizabeth Tsung on Unsplash
You and your boyfriend were MFEO since middle school. You've spent almost every waking day together, even sitting beside each other in class and exchanging googly eyes all day. But what happens when you choose different colleges? Will your relationship survive the high school to college transition?
Should you break up?
Think about your priorities. College is a whole different ball game. And while you think it won't be a problem, time and distance are two important factors when it comes to a relationship. Are you constantly chatting each other up on Messenger when you're apart? If you're used to seeing each other on the daily, how do you think things will be when you'll only see each other a few times a week? Are you committed to keeping in touch throughout college? Are you both enrolling in universities in Manila or is he going to his province or overseas? Think about the expenses, too, if you need to travel just to see each other. There are many different factors to consider, but ultimately, the decision to stay together or call it quits boils down to your commitment to making things work. How much effort are you willing to invest in your relationship? If you're in it for the long haul, then it shouldn't be hard to decide.
ADVERTISEMENT - CONTINUE READING BELOW
Will it limit your college experience?
College life can be quite different from what you were accustomed to in high school. You'll definitely meet a ton of new people. If your SO is the jealous type, will he keep you from making new friends (whether girls or boys)? What about you? Will you get mad at your boyfriend for talking to his cute block mate? Set boundaries for each other but also don't be too controlling. If either of you suddenly wants a "break" to see "other options" out there, you might want to take a step back and rethink if you really want to be in the relationship.
Relationships do last even after you've graduated.
Putting a lot of pressure on each other may do more harm than good to your relationship. But if you and your bae are realistic about the future, you'll find that your relationship can actually stand the test of time. You know that if you and your SO are M2B, you'll still continue to choose each other even after going through the motions of college life. You won't limit yourself and you'll both grow into even better people in love with each other.
ADVERTISEMENT - CONTINUE READING BELOW
Are you and your boyfriend going to different colleges now? What are the top challenges you're facing? Dish below and share how you overcame them!
How much should we rely on them to capture our personalities?
Guys, it wouldn't hurt to add a twist to your go-to look!
Shop with an advocacy in mind!
Is IF advisable for a college student's busy lifestyle?
"Planado na, booked na ang trips."
Share your routines, too!
The next Miss Universe Philippines is said to receive the biggest cash prize in the history of Philippine pageantry.
While there is still a long way to go, it's become so much easier to find like-minded people who share the same cause.
It's a game for those who love to play around and break the rules.
Truth is, you don't need to spend a lot to achieve the feed of your dreams or build your portfolio.
Now's your chance to give back.