Guys
An Open Letter to Yourself When You Can't Get Up in the Morning Because Your Heart is Breaking
When you feel like the weight of the world is on your shoulder, the only voice you need to hear is your own.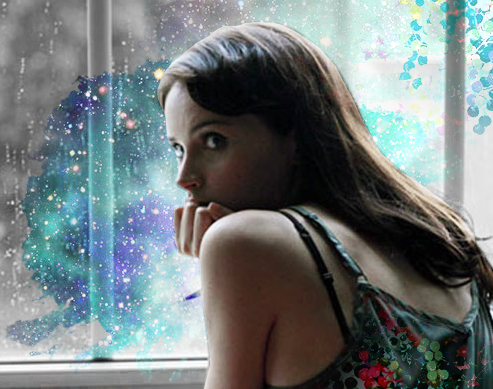 ART Trixie Ison PHOTO Super Crispy Entertainment
Before you can even try to get up in the morning, it just hits you—he is gone, and this time, it's for good. You can actually feel yourself falling apart and it's a kind of pain like no other. You beg, you weep, and before you know it, you're already on your knees wondering what you could have done to stop it. You're trying to relive the moments you'd give anything to feel twice.
If there is one thing you don't tell a person who's hurting, it's what they can and can't feel. I'm not going to add to the long list of you-deserve-betters and it-will-get-betters you are going to hear from your friends and family because right now, at this very moment, it doesn't feel like it's going to get better any time soon. I'm not going to try to tell you how and when you should move on because I know you're going to, in time. For now, you have every right to cry, to feel hurt, and to feel the way you're feeling. Don't listen to people trying to tell you to simply just "get over it," as if it was really that easy. When you really love someone that much, there's no such thing as a quick fix. There is no one-step how-to on how to not love someone.
ADVERTISEMENT - CONTINUE READING BELOW
CONTINUE READING BELOW
Recommended Videos
READ: An Open Letter to the Girl Who Fell in Love with Her Friend
Maybe you still believe in a second, third, or fourth chance but you just can't admit to yourself that those chances walked out the door when he chose to. But you have to. You have to come to terms with the fact he's not coming back because the sooner you do that, the sooner you can get on with this grand life you've always had—the one you will always have, with or without him. I know you're hurting, and that's okay but don't let it hurt you forever.
Got a story to share? Send them to us at candymagazine @gmail.com, and you just might see your work published on this site. :)
They were once Green Archers.
South Korea's revised law will give pop culture artists a chance to delay their military service.
According to a new study.
"I love that I am trans. And I love that I am queer."
It's not just about your face shape!
"If I don't want to be taken a video of, I don't have to be."
From award-winning actors to top musicians.
Plus other things to know about the video game streamer.
Have you been dreaming of this trendy hair color?
Did you know he starred in a couple of music videos?
From The Candy Bulletin Community